Updated version of Android Auto will be here soon with new app launcher and more
2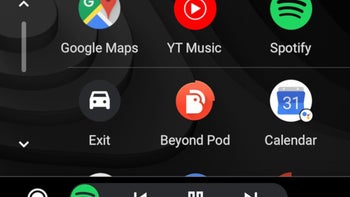 Back in May, Google announced that it was making changes to Android Auto
, including the addition of a dark theme. Today
Google went into more details on its blog
about what those behind the wheel of an Android Auto compatible vehicle can expect. Now when you're driving, it can be dangerous to make multiple taps on the display looking for a particular app. So a new app launcher is featured on Android Auto and it allows you to find the app you want using fewer taps. The button on the lower left will open the app launcher and your favorite apps will appear in the top row. This just might save you from mowing down a pedestrian just so you can find the Phone app.
When Google Assistant was added to Google Maps earlier this year
, Google handled this integration in a smart and safe manner. The company limited the Assistant's functionality on Maps so that answers are voiced and the user doesn't have to look at the screen. Something similar is being offered on Android Auto as some app icons include the Google Assistant badge. These apps, like Calendar, will use the virtual digital assistant to relay information to you so that your eyes remain on the road. And whether Google Maps, Waze or another navigation app is your favorite for turn-by-turn directions, Android Auto will display it to help deliver you from point "A" to point "B." If there is an address already set up on your phone, Android Auto will automatically load the directions to that location.
A notification button on the bottom right will display your unread notifications, recent calls, and alerts. And Google points out that you can stay in touch with friends and families while keeping your eyes on the road. All you need to do is press the microphone button on the steering wheel, tap the microphone icon on the display, or say "Hey Google" to fetch the Google Assistant. With the digital helper, you can make calls, send texts or have your notifications read.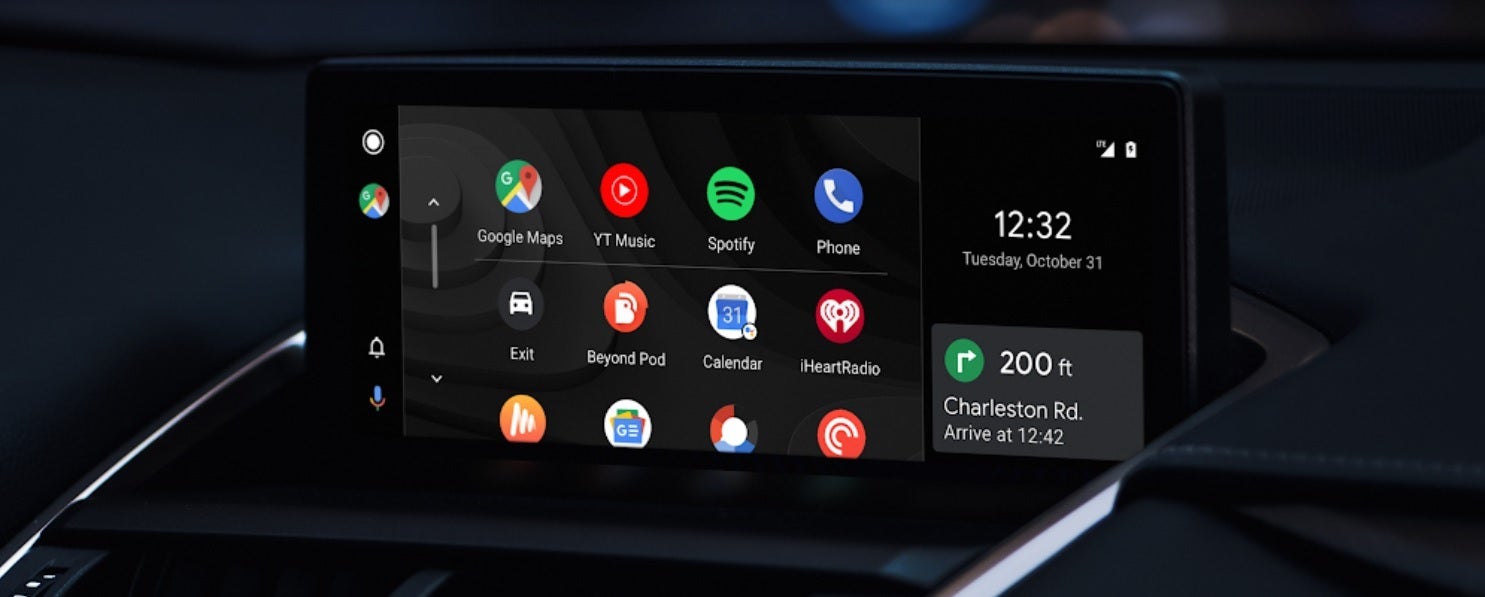 A look at the updated Android Auto screen
Google says that Android Auto can now fit widescreen displays in cars and features fonts that are easier to read; don't forget the dark theme. While the updates won't appear on the Android Auto app on your phone, it will start rolling out in vehicles over the next few weeks.