Zynga's top mobile executive talks games, freemium model, OMGPOP purchase and more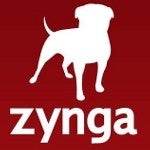 Travis Boatman is Zynga's Sr. VP of mobile and as a result, has plenty to say about what is going on in the mobile gaming space. In an interview with
FierceMobile
, Boatman talked about a number of subjects including
the Freemium model which lets a user install the basics of a game for free
and then prompt him/her to upgrade or add valuable game functions by making an in-app purchase. Boatman says that Zynga plans on sticking with the Freemium platform rather than moving into paid apps. Because Zynga focuses on social games, Boatman says that by keeping the initial download of the game free, more people will sign up. Having said that, the executive notes that some Zynga games are offered both as a free app and as a paid app. The latter is offered so that the user can play a game without having to view ads.
According to Boatman, Zynga plans on branching out beyond its current focus on iOS and Android. He says that
Zynga will go where the people are
, which right now is iOS and Android. The executive pointed out that when the Amazon Kindle Fire caught on, uh, fire, Zynga made sure that it made its games available to users of that tablet. When asked specifically about the Nokia Lumia series, Boatman said, "
...if lots of players start playing on the Lumia, we'll be there for sure
," although after the interview he clarified Zynga's position by adding that while the company is open to looking at other platforms like BlackBerry and Windows Phone, there are no plans right now to add any new OS to its offerings.
Games are designed differently for both devices
and according to Boatman, those games with destination play do better on the iPad.
Other topics touched on during the interview include
the use of HTML5 on some games
(it allows for the developers to make quick changes in a game), giving customers a choice by offering ad-supported free games or allowing them to pay for ad-free game play, and
the OMGPOP acquisition which brought the globe's top free and paid app to Zynga
. With Draw Something a game that anyone could play without a language barrier, it is a very social game that the company had to purchase considering Zynga's focus on social gaming according to Boatman.
source:
FierceMobile