Zoom, enhance: the alleged One M10 photo reveals front fingerprint scanner, unattractive looks
47
This article may contain personal views and opinion from the author.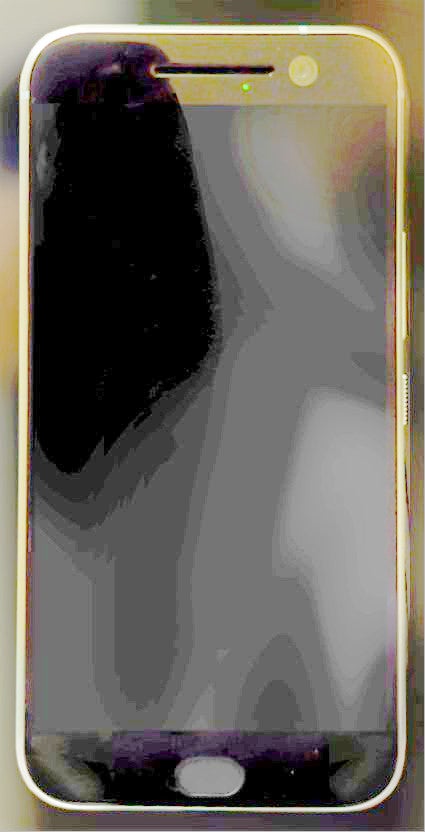 Enhanced One M10 image
A couple of days ago, what's supposed to be
the first real HTC One M10 photo appeared
. Admittedly, it wasn't much to look at, partly because it was all obscured in darkness. The alleged picture showed the front of what's expected to be HTC's next flagship, and while it did hint at something that kinda-sorta looks like the One A9 design language, not much could be seen, aside from the phone's frame, earpiece and front camera.
Being the ex-CSI agent that I am, however, means I can employ the triple-A computing power of my workstation to digitally enhance the leaked image, and reveal detail that's otherwise invisible to the human eye. The process took a couple of days to complete, but now we have the result, and it's telling.
To the left, you can see the enhanced version of the leaked M10 photo. What do you think? To me, it definitely speaks of an A9-inspired design. It also lacks the front HTC logo, a much appreciated omission. What's notable here, though, is the fingerprint scanner – it has a less elongated shape compared to that of the One A9, and, as you can see, is mounted at an off-center position towards the bottom edge. To be honest, it doesn't look very promising. It's definitely below the design standards of the HTC that was. But then again, what do you expect from a company that
lost its head of design
.
Twice
.
With this new fingerprint scanner shape, the supposed HTC One M10 looks more like some of those Chinese Meizu phones, rather than the One A9.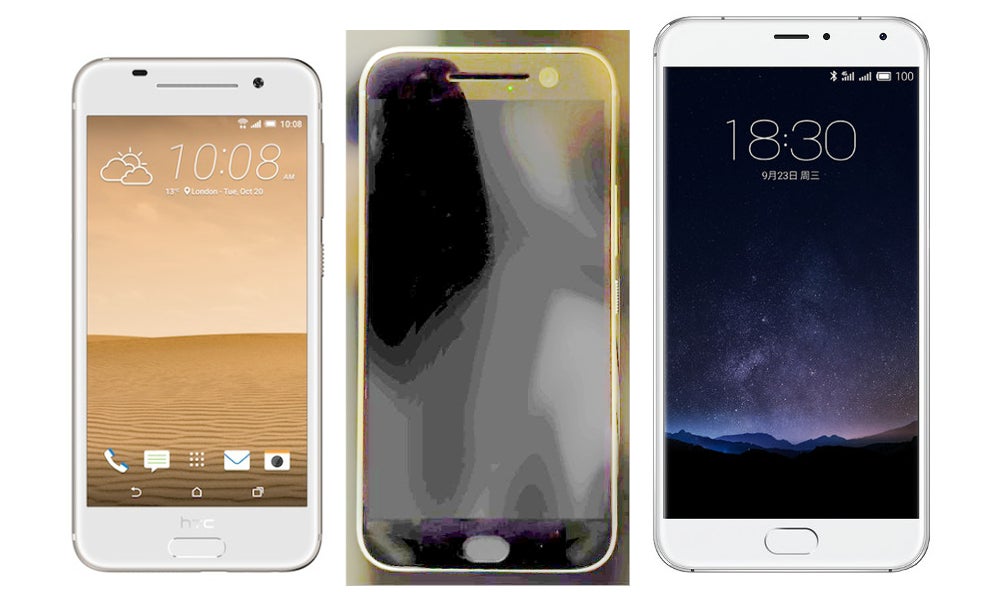 With its less elongated fingerprint scanner and no front logo, the alleged M10 (center) looks more like this Meizu PRO 5 here (right), than the A9 (left).