HTC lead designer Jonah Becker abandons ship after a year on the job
23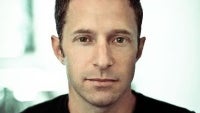 For a place whose very air is permeated by wonderful design practices, HTC has some trouble holding its chief creative talent. HTC had to appoint a new lead designer for the second year in a row as former VP of Industrial Design Jonah Becker departed after a year on the job. Previously, Mr. Becker spent over six years in HTC after the company bought out his design firm One & Co and brought fellow design leaders Claude Zellweger and Scott Croyle on board.
To make a short recap, Becker became lead designer last April, as Croyle, former SVP of Design and User Experience at the time,
announced his departure
. Croyle led the team responsible for devices such as last year's impressive HTC One M8. Following his departure, it was Becker who took the helm. Scott Croyle is currently in Nextbit Systems, a San Francisco-based startup. Becker, who hasn't announced his future plans, will be succeeded by HTC's former Creative Director, Daniel Hundt. As for Claude Zellweger, he will remain at his position of chief industrial designer at HTC. Hopefully, the diabolical pattern of design executives leaving won't see him storming out of HTC's gates next year.
source:
Android Central
Recommended Stories