ZTE and Nokia cleared of infringing on InterDigital patents
8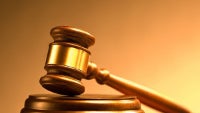 On Wednesday, the U.S. Court of Appeals for the Federal Circuit ruled in favor of Nokia and ZTE in a patent infringement suit brought against them by patent troll InterDigital. Five patents were involved in the suit, four of them designed to allow a handset to run using less power. The remaining patent lets a device transfer data over various networks. The appeals court decision
upholds the original ruling by the ITC
, which had also ruled against InterDigital.
The Court of Appeals also agreed with the ITC's ruling that the fifth patent was invalid because it was too obvious. Microsoft,
which purchased Nokia Devices and Services last year
, was happy with the ruling while InterDigital basically shrugged it off. The patent troll said that it was disappointed but had other litigation that it would be focusing on. Huawei was also part of the original litigation, but decided to settle with InterDigital last year.
"We remain very confident in the strength of our portfolio, and in our ability to continue to grow our licensing program."-William J. Merritt, CEO, InterDigital
InterDigital also has separate individual cases against ZTE and Microsoft regarding other patents. Taking place in Delaware District Court, ZTE lost its case in October while the trial involving Microsoft has yet to begin.
source:
Reuters