ZTE Axon 9 will be the spiritual successor to the Axon 7 flagship
15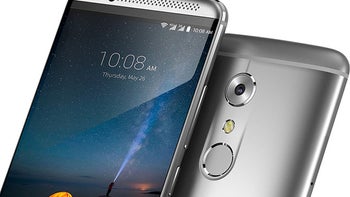 ZTE is expected to
unveil a new flagship
in the not so distant future, but for some reason, the Chinese company has decided to skip the Axon 8 naming scheme in favor of Axon 9. The only thing that comes to mind is that maybe ZTE wants to have the same number next to its flagship as Samsung.
As many of you already know,
Samsung plans to unveil the Galaxy S9/S9+
next month of MWC 2018. Perhaps ZTE believes an Axon 9 can better compete with Samsung's flagship, rather than an Axon 8.
The information was recently confirmed by ZTE's CEO, Cheng Lixin, at the
Axon M
official launch in China last week. Aside from announcing that the company's next flagship smartphone will be named Axon 9, ZTE's CEO didn't reveal anything else.
Still, you can expect the Axon 9 to be a true flagship killer since this is ZTE's only chance to compete in the US with more popular brands like Samsung and Apple.