Yankee Group: Apple iPhone to pick up U.S. market share in 2013
15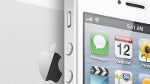 Research firm The Yankee Group is clearly not impressed with the
Samsung Galaxy S 4
. Saying that
the introduction of the next Android flagship smartphone in Times Square was not exciting
, the Yankee Group expects that the Apple iPhone will be picking up market share in the U.S. in 2013 at the
expense of Samsung
. This goes against the conventional thinking that has Apple iPhone owners upset with iOS which has been called stale. Even BlackBerry CEO Thorsten Heins earlier this week
chided iOS for being old and lacking innovation
.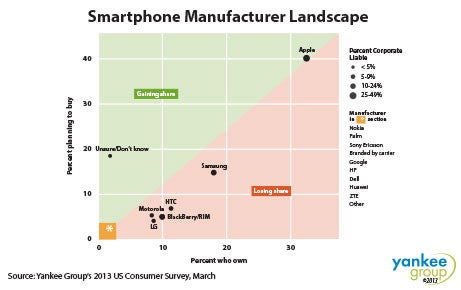 The Yankee Group sees a good year ahead for the Apple iPhone
The Yankee Group was so unimpressed with the Samsung Galaxy S 4 that it said that if Samsung were Apple, the phone would be called the
Samsung Galaxy S IIIS
. Additionally, in its March 2013 consumer survey, only 15% of those who responded said that they planned on purchasing a Samsung phone in the next 6 months compared with the 40% who said that they are planning on buying an Apple iPhone sometime in the next 6 months. The research firm also notes that Samsung does not seem to be able to command the same brand loyalty as Apple. In another survey, 61% of Samsung owners plan on buying another Samsung device for their next smartphone while 85% of current Apple owners plan on buying another iPhone when the time comes for the purchase of a new phone.
source:
YankeeGroup
via
AppleInsider