Yahoo gives employees a list of smartphones to choose from for work
49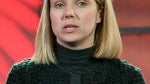 Last month, Yahoo's new CEO Marissa Mayer put employees on notice that she wanted them to get rid of the BlackBerry handsets they were using for work and switch to the Apple iPhone. The goal was to get everyone working for the company using the same platform at work. The CEO thought that with everyone using the same platform,
productivity could improve
and the estimated $2 million cost of the program would not be a burden for the company.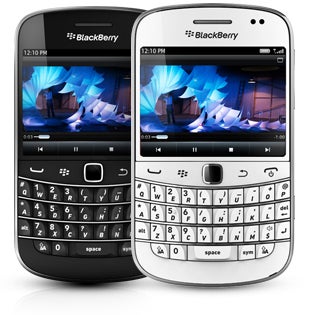 BlackBerry models, like the BlackBerry Bold 9900 pictured here, are no longer allowed for work use at Yahoo
Recently,
Business Insider
found a note from Mayer to the staff which announced a new program called Yahoo! Smartphones, Smart Fun! Under the terms of the program, BlackBerry handsets are forbidden at work. The executive said that Yahoo looked at the penetration rates of smartphones globally and wanted Yahoo employees to own the same devices as Yahoo users so that those who work for Yahoo
can think and work
just like a majority of Yahoo users do.
With that in mind, those who toil for Ms. Mayer's company will be allowed to choose a handset from amongst the
Apple iPhone 5
,
Samsung Galaxy S III
,
HTC One X
,
HTC EVO 4G LTE
or the
Nokia Lumia 920
. And not only is Yahoo paying for the handset, they will also take care of employee's monthly data and phone bills. The company is also going to drop its support for BlackBerry handsets.
"We have a very exciting update to share with you today - we are announcing Yahoo! Smart Phones, Smart Fun! As of today, Yahoo is moving off of blackberries as our corporate phones and on to smartphones in 22 countries. A few weeks ago, we said that we would look into smartphone penetration rates globally and take those rates into account when deciding on corporate phones. Ideally, we'd like our employees to have devices similar to our users, so we can think and work as the majority of our users do.

Moving forward, we'll offer you a choice of devices as well as provide monthly plans for the data and phone.

The smartphone choices that we are including in the program are:

* Apple iPhone 5

* Android:

- Samsung Galaxy S3

- HTC One X

- HTC EVO 4G LTE

* Windows Phone 8:

- Nokia Lumia 920

We're getting started right away and taking orders starting now"-Memo from Yahoo CEO Marissa Mayer to her staff
source:
BusinessInsider