LG may be working on a foldable smartphone that works just like a flip phone
12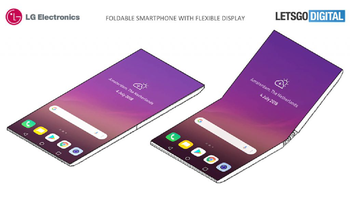 So far, 2019 is lining up to be the year of the foldable smartphone with major launches expected from the likes of Samsung
and Huawei
, while Motorola may be developing
its own device
too. According to a newly-granted patent, though, it now appears LG could be the next major brand to launch a foldable solution.

Coinciding with recent information that indicated Samsung's device may fold vertically instead of horizontally, LG's patent also depicts a regular smartphone that can be folded in half. In order to permit this, the South Korean company has opted for a new hinge mechanism that allows the display to be folded at certain angles. Additionally, this should help avoid any damage to the display. Also, in a bid to stop the device from unfolding on its own, two magnets are placed on the bezels of the screen in order to hold it in place.
In regards to how the smartphone will work, it appears LG's patent imagines a device that resembles a flip phone quite closely. After all, when the product is unfolded, its display automatically switches on and, when folded shut, the display automatically turns off. Also, LG's
foldable
offering is equipped with two antennas, two speakers, and two microphones, which are all place under the display towards the top and bottom. In regards to the camera, it appears LG may eventually integrate it within the display in the hope of creating a truly bezel-less design.
Currently, it's unclear when exactly
LG
plans on launching its first foldable smartphone, although if it continues with its recent strategy, the company may not be in any rush to launch its own offering – the brand has stated that it will only release new smartphones when it deems them necessary, rather than when its competition brings out devices.
Recommended Stories