Xiaomi and Samsung each had 30% of the Indian smartphone market during the second quarter
24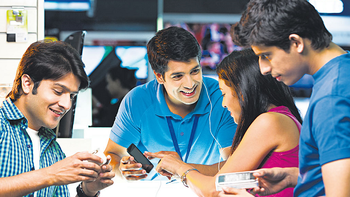 Still, Xiaomi retained the top spot in the Indian smartphone market over the three month period, slightly beating out Samsung. According to research firm Canalys, both manufacturers had 30% of the market in the quarter with Xiaomi increasing its shipments 106% year-over-year. Samsung's 47% increase over last year's second quarter was the best quarterly growth that the company had shown in India for two and a half years. The most popular Samsung device in India during Q2 was the
Galaxy J2 Pro
with 2.3 million units shipped. Xiaomi's top model in the country during the same period was the Redmi 5A, with 3.3 million units delivered in the quarter.
After Xiaomi and Samsung, there was a big drop off; Vivo was third as its 3.6 million units shipped in the period represented 11% of the Indian smartphone market. Even though its share dropped from last year's 13%, Vivo's phone shipments rose 35%. With 10% of the Indian market during the second quarter, Oppo was fourth. The company shipped 3.1 million handsets during the three-month period, up 5% from last year's number.
Overall, 32.6 million smartphones were delivered in India from April through June. That was a 22% year-over-year gain from the 26.8 million units shipped during the same quarter last year.