Xiaomi Mi 5 reportedly pictured in the wild, seemingly has a bezel-busting edge-to-edge display
11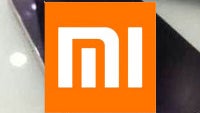 Despite unleashing a couple of top-end phones (
Mi Note
,
Mi Note Pro
,
Mi 4i
), Xiaomi has not yet released a flagship smartphone for 2015.
Yet, we expect its next standard bearer to be the
Xiaomi Mi 5, accompanied by a supersized "Plus" version
, and from the looks of it, these two can be unveiled anytime now.
We've got hold of numerous renders and leaks that allegedly show us the Xiaomi Mi 5, but we will have to wait until the official announcement of the device so as to oggle at its design.
A new real-life pictures that allegedly show the Xiaomi Mi 5 leaked recently, and from the looks of it, they might be our best bet at what this flagship will look like. The device in the pictures right below certainly flaunts the signature Xiaomi design language, with a trio of capacitive buttons at the bottom of the device and a design reminiscing about the Xiaomi Mi 4. There are two ports or openings visible at the very bottom of the phone, but we can't say for sure whether these are a USB Type-C port and a loudspeaker for certain.
One of the more striking features of the recently leaked Xiaomi Mi 5 candidate is its edge-to-edge screen, which either comes with black-colored or no side bezels at all. The display itself is not curved and seems to be making a a right angle with the side frames of the phone.
Specs-wise, we expect the Mi 5 to come with a ~5" Quad HD display, Snapdragon 810, 4GB of RAM, and a fingerprint scanner at the back. As far as a possible announce date is concerned, you might need to circle
August 16
, as it's the date Xiaomi unveils new products, deals, promotions, and whatnot annually.
Recommended Stories