Rumored Apple acquisition of Snapchat parent Snap is not going to happen says market expert
12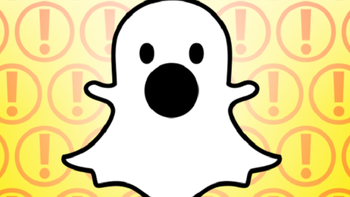 The Wall Street rumor mill is always full of possible merger combinations. Most of the time, these rumors really are fake news broadcast by Wall Street pros looking to game the system for millions in trading profits obtained by goosing a stock for a quick pop. This month's
Vanity Fair
, of all places, contains a rumor stating that Apple could be looking to purchase Snapchat parent Snap.
Purchasing Snap would give Apple access to messaging app Snapchat; despite the recent change to the Snapchat UI that caused many users to sign a petition demanding the old Snapchat back, Apple might see the app as a way to become involved in social messaging. In addition, as we pointed out the other day,
both Apple CEO Tim Cook and Snap CEO Evan Spiegel believe that the future is spelled AR
.
Snap is currently valued at $22 billion, and even figuring in a premium that Apple might have to pay in any deal, it is certainly an affordable purchase considering that Apple has $300 billion in its vault. But the real question is whether an Apple purchase of Snap gives the iPhone manufacturer something that it can't develop itself for less money.
Most analysts really don't expect Apple to make a play for Snap. After all, the largest acquisition ever done by Apple
was its 2014 acquisition of Beats for $3 billion
and this would be a purchase about eight times that deal's size. Former hedge fund manager Jim Cramer says about a rumored Apple purchase of Snap, "That's not going to happen."
source:
VanityFair
via
TheStreet