World's thinnest smartphone doubles as a hammer
12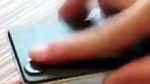 Right now,
the 6.65mm thin Oppo Finder is the world's thinnest smartphone
, as we've told you before. That title is expected to
eventually belong to the ZTE Athena and its 6.2mm footprint
. But right now,
its the Oppo Finder wearing the crown
. With such notoriety, the handset becomes the target for those who want to see just how tough a phone could be with those measurements.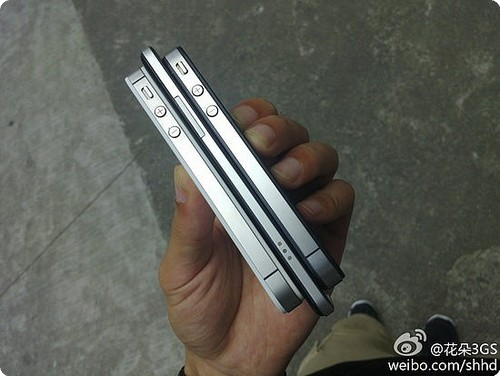 The Oppo Finder sandwiched between two Apple iPhones
One of the most popular challenges these days is to see if your smartphone can double as a hammer without ending up damaged. It's the
2012 equivalent of swallowing goldfish or seeing how many kids can fit into a payphone booth
. We've seen the
Nokia Lumia 900
and the HTC One X used as a hammer, although in the case of the latter,
it wasn't a perfect replacement
. Which brings up a point. Just because you see someone using their brand new handset as a hammer doesn't mean you should try it at home. Some of these tests are conducted by insurance companies or repair shops so the risk is limited. You wouldn't use your new Stanley hammer as a cellphone (if you do hear voices using it, call 911 immediately) so don't use your Oppo Finder or any mobile device as a hammer.
In the video, you'll see the Oppo Finder hammer some nails into a 2 x 4. Available in China at the dollar equivalent price of $393, this just might be the first smartphone whose first name you can write backward and forward and get the name correct. Meanwhile, the device has a 4.3 inch Super AMOLED Plus display. Under the hood is a dual-core 1.5GHz processor with 1GB of RAM and 16GB of native storage. On the back is an 8MP camera and Android 4.0 is installed. It all makes a wonderful addition to your
tool chest
portfolio of gadgets.
source:
YouTube
via
Phandroid
Recommended Stories