Windows RT tablets shipments fail targets, Microsoft to soon drop price?
24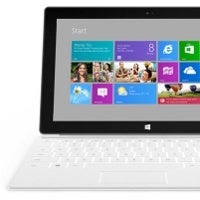 Microsoft hasn't released any actual Windows RT sales and many have been wondering what the actual sales of the tablet are. After hearing estimates of
everything from 230,000
to
more than a million
, we now have DigiTimes' famed industry sources reveal not sales, but shipments of Windows RT.
Turns out, if those sources are correct, Microsoft has managed to ship only a half of its 4 to 4.5 million target. That translates into shipments of nearly 2 million devices, with actual sales likely to be much less than that.
Windows RT on its own is not doing particularly well as various Microsoft partners have quit the idea of making a Surface RT tablet. Only Asustek Computer, Samsung Electronics, Lenovo and Dell have persisted. And even though Microsoft has offered incentives to partners, many still didn't jump on the RT waggon.
Windows RT devices other than the Surface have allegedly sold merely 400,000 units.
Interestingly, what's suggested next is that with the Surface Pro launch,
Microsoft might lower the price of the RT-based Surface
. Here's to hoping.
source:
DigiTimes