Windows Phone 8.1 Store lists reviewer's phone model and the version of the app being judged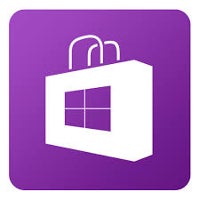 How many times have you Windows Phone users read a review of an app you wanted to download, and wondered if the reviewer was using a phone much different than your handset. With the Windows Phone
8.1
Store, you will know for sure. With the new updated version of the Windows Phone Store, those leaving a review on an app will not only be revealing their name (if registered), but also the make and model of the Windows Phone they are using.
Sure, this makes a lot of sense. Someone with a
Nokia Lumia 1520
or
Nokia Lumia Icon
could have a different experience with an app, than someone sporting a
Nokia Lumia 520
. This is also important information for developers to know. If a particular model constantly produces poor reviews, it could mean that some type of adjustment is necessary.
Other information that comes with a review in the Windows Phone 8.1 Store includes the date that it was written, and the version number of the app that is being reviewed. Obviously, that is important information to know, since a newer version of an app might offer better performance than the version that received a poor write up.
source:
WPCentral