Will the Apple iWatch save your life by prediciting a heart attack?
33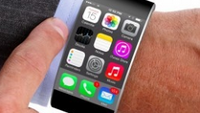 A published report on Sunday states that Apple is working on technology that can predict a heart attack by listening to the sound that blood makes as it flows through certain arteries. The Cupertino based company is working with Tomlinson Holman, a famous audio engineer who invented THX and 10.2 Surround sound. With Apple looking to focus on health with iOS 8 and the iWatch, such technology could be a big winner for Apple in 2014-2015.
Apple is known to be
considering a Healthbook in iOS 8
that would keep track of the number of steps you took on a certain day, your heart rate, blood pressure, calories burned, and possibly your blood glucose. The readings would come from
sensors employed on the iWatch
that would capture measurements in real time.
"Apple must increasingly rely on new products to reignite growth beyond the vision (of the late Steve Jobs). They need the next big thing."
- Bill Kreher, analyst, Edward Jones Investments
Apple executives have allegedly been meeting with the FDA to discuss the Cupertino based firm's entry into the market for applications that monitor health related metrics. By offering potentially life-saving technology on its smartwatch, Apple could have a leg up on its rivals. The company has been
hiring experts in such fields as sleep related disorders
and those
who are exercise physiologists
. The latter "
oversee the analysis, improvement, and maintenance of health and fitness; rehabilitation of heart disease and other chronic diseases and disabilities; and the professional guidance and counsel of athletes and others interested in sports training
."
source:
SFGate
via
RedmondPie