Apple job posting suggests big fitness push for Apple iWatch
13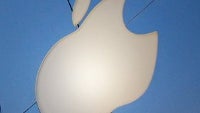 Just the other day, we told you that
Apple had hired a sleep expert
. Most likely, this hiring is related to some sort of sleep feature for the Apple iWatch. Now, a new job posting from Apple shows that the tech titan is looking for a "User Studies Exercise Physiologist" to join the Cupertino crew. The job description calls for a person with a "Good understanding of physiological monitoring equipment, measurement techniques and interpretation of results." Those seeking the job must help with the "design of products and their testing/validation through user studies."
An exercise physiologist, according to the
Explore Health Careers
website, "oversees the analysis, improvement, and maintenance of health and fitness; rehabilitation of heart disease and other chronic diseases and disabilities; and the professional guidance and counsel of athletes and others interested in sports training."
Besides offering exercise related features for the Apple iWatch, iOS 8 is expected to include an app called "Healthbook," to monitor things like the number of steps a user takes a day, or the amount of calories burned. There is also speculation that the app will have the capability to monitor the heart rate, blood pressure and even the glucose level of users. The iWatch might be the tool used by Apple to monitor users and capture the data.
Apple has since taken down the posting, which is usually a good sign that speculation about it has hit too close to home. Or perhaps Apple has filled the position.
source:
9to5Mac
via
TechRadar