Counting Sheep? Apple is rumored to have hired a sleep expert for iWatch
16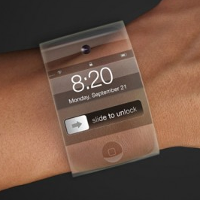 While the move has not been confirmed yet, a published report on Tuesday states that Apple has hired Dr. Roy J.E.M. Raymann, a scientist known for his work on sleep disorders. The Doctor has worked with various sensors that measure sleep, and his hiring is expected to provide the iWatch team with an expert in a field that is related to
the focus on health that Apple is allegedly planning with its smartwatch and with iOS 8
. The latter is believed to offer a health related app called
HealthBook
, which will resemble a stack of cards, with each one showing a vital sign. The app will also measure the amount and effect of certain exercises completed by iWatch wearers, such as the number of steps walked and calories burned.
Dr. Raymann does have a background in wearables while working for Dutch electronics firm Phillips, where he founded the Philips Sleep Experience Laboratory. In the lab, he tested ways to prevent frostbite in extremely cold temperatures and even studied ways that people could fall asleep in frigid conditions. He has a background in miniature sensors used to track metrics and patterns related to sleep.
Could Apple make the iWatch a device that would help give a good night's sleep to those who can't seem to fall asleep at night? Offering a safe, non pharmacological way for iWatch owners to catch some shut eye could give the timepiece a leg up on the competition in what is expected to be a rather hard fought battle for market share in the smartwatch market. One of Dr. Raymann's theories is that through the use of mild skin warming, a person's "sleep-pressure, sleep quality and alertness," can be altered without the use of drugs.
Back in July, we told you that
Apple was adding members to the iWatch team with expertise in biotech and fitness
. if Apple could succeed where many others have failed in making an easier, less invasive way for diabetics to monitor their blood glucose level, it could make the iWatch a breakthrough product and a smash hit.
Speaking of the device, earlier on Tuesday we passed along some information from Morgan Stanley's Katy Huberty. She sees
Apple pricing the watch for $299 and expects it to generate $17.5 billion in sales
during its rookie year on the market.
source:
9to5Mac
via
AppleInsider