Analyst confirms specuation that the Apple iWatch will include optical health related sensors
17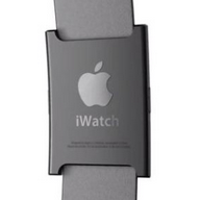 A report from electronics analyst Sun Chang Xu of Chinese site Electrical Engineering Times, confirms speculation that the Apple iWatch will contain optical sensors that will allow users to track health related metrics like O2 (oxygen) levels and heart rates. Apple had hoped to pitch its timepiece to diabetics as a way for them to track their blood sugar with a non invasive method. After all, Google recently developed contact lenses that measure a wearer's blood sugar level.
But Apple, like other tech companies, has discovered that non-invasive glucose monitoring is not that accurate. Considering that these readings are used by diabetics to determine how much insulin they need to take at a give time, Apple might have saved itself a million headaches by reportedly removing glucose monitoring from the features on the watch.
The Cupertino based tech titan has been
hiring a number of experts in health-related fields
. iOS 8 is expected
to have an application called Healthbook that will keep track of a user's blood pressure, heart rate, calories burned, and more
. The iWatch fits into this scenario by employing the sensors on the watch to obtain the readings that are posted in the Healthbook. Surely there will be health related features on iWatch, that together can be used by almost everyone, to monitor how healthy they are.
source:
MEMS
(translated) via
MacRumors