Why is it a surprise that Steve Wozniak loves Android?
57
This article may contain personal views and opinion from the author.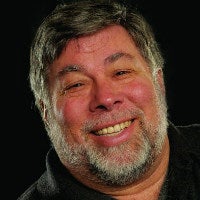 Ever since Steve Jobs passed away, it has become a fairly common occurrence for Apple co-founder Steve Wozniak to be quoted in the press about how much he likes Android. He has said plenty of times how much he enjoys the
Android
platform and various
Android
devices, and he has been publicly critical about the
devices
and software coming from
Apple
. The most recent story even had Woz going so far as to say that Apple
should make
Android devices, which is a bold statement given the company's history; but, why is it surprising coming from Woz?
Anyone who knows their Apple history knows that the dynamic between the cofounders was an interesting one, because the two had very different personalities and very different visions for consumer electronics. Steve Jobs was the natural leader because of his strong, yet abrasive personality. He had specific visions for what would be successful, and he was tenacious about making it happen. Jobs became the face of the company because he was the businessman.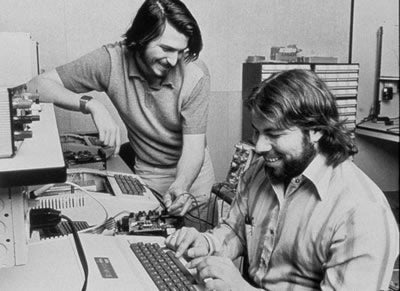 On the other hand, Steve Wozniak was the hacker of the two. He was an absolute genius with electronics and internal hardware design, and he wanted to build computers for other computer nerds like himself. If Woz had his way in the early days of Apple, the company would have make computers that were hacker dreams that could be tinkered with and upgraded to your heart's content. So, it really shouldn't be a surprise that Woz prefers the mobile platform that is a hacker's dream: Android.
Of course, Woz's vision took a back seat to that of Jobs because Woz didn't have that kind of personality. He believed that Jobs could make the company a success, and eventually he turned out right. Woz got to make amazing internals, but the computers Apple put out were locked down by hacker standards. They were simplified and put in nice packages and turned into products that were easily understood by the masses. It was because of Jobs that Apple became the company that controlled the ecosystem from hardware to software to end-user.
Had Woz been in charge, Apple likely would have gained a cult reputation among the Silicon Valley elite, because the electronics he built were some of the best around. But, Apple would have taken a completely different path. The Mac that we all know would be completely different, if it existed at all. And, it is almost impossible that there ever would have been the iPod, iPhone, or iPad. It almost certainly wouldn't have become a company that routinely gets coverage on the local news when there is a new product announcement.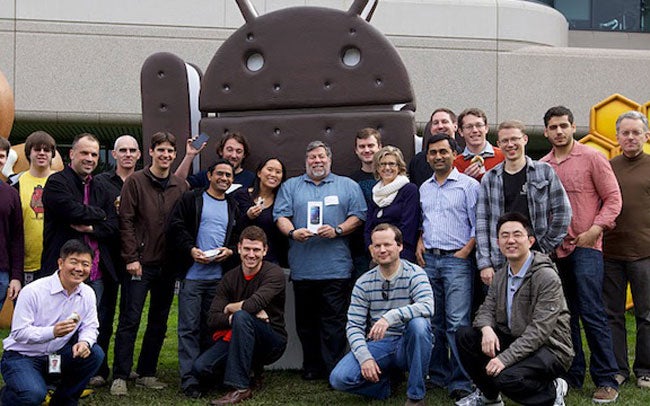 Woz never really bought into Jobs' vision for Apple; so, the question remains: why is anyone surprised that Woz prefers Android? Is it just because Woz was an Apple founder? If so, that is a silly reason at best, not only because of the way Woz has always viewed technology, but because Woz left the company in the mid-80s, just after the height of the original Macintosh craze, and well before Jobs made his return to the company in 1996. Woz stayed close with Jobs, but he wasn't part of the company for any of the products that are iconic for Apple.
Like most of us in this tech world, Woz has always been a guy who has a passion for technology and all of the good it can do in the world. That passion combined with his friendly demeanor and teddy bear looks are why most of us have a soft spot for Woz. But, can we stop being surprised that Woz prefers Android? Woz is a hacker at heart; he always has been. If Woz were in his prime right now, he would more likely be one of the minds behind
Project Ara
, not the iPhone.
The Apple we know was the creation of Steve Jobs; and, just like most Google employees use Mac computers, there are likely quite a few Apple employees who own Android devices. Just because Woz is a founder of the company doesn't mean he has to be an eternal cheerleader for Apple, especially since he hasn't worked there in almost 30 years. So, maybe we should all stop getting so amazed that Woz prefers Android to iOS.