Steve Wozniak says Apple should do Android, is not impressed by Samsung
99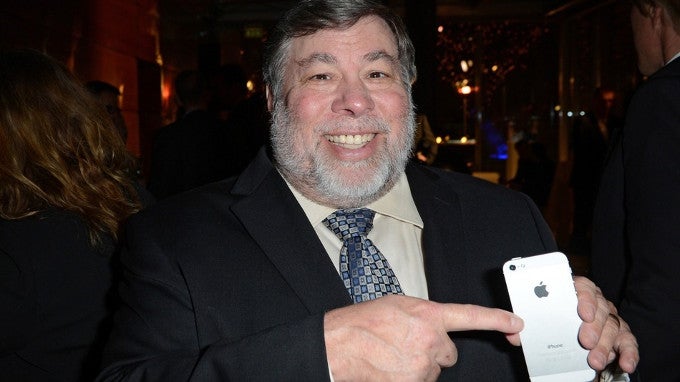 Apple's co-founder, Steve Wozniak, is known for speaking out his mind in a frank and direct manner. But nothing really corroborates that notion as completely as does a just-outed interview the man gave for Wired. According to Woz, Apple should do Android, and there'd by nothing to really stop it, as people go bananas for Apple products:
"
There's nothing that would keep Apple out of the Android market as a secondary phone market
," says Wozniak. "
We could compete very well. People like the precious looks of stylings and manufacturing that we do in our product compared to the other Android offerings. We could play in two arenas at the same time
."
Of course, the very notion sounds almost like heresy, given the long history of struggle the Android and iOS platforms share. But hey, that
is
one perk of not being involved in the day-to-day running of the company -- you can say whatever you please and get away with it. Which doesn't mean that the idea isn't intriguing, to say the least. While the Android army of manufacturers is now far beyond count, truly premium handsets are still a rarity. And Apple certainly could do it -- Android is, after all, an open-source platform (sort of). Obviously, the odds of hitting the jackpot sound like a sure deal in comparison.
Woz also addressed a common question that has been up in the air this past year -- has Apple lost its mojo? The co-founder is not worried. According to him, "a whole new category of products doesn't happen very often".
But Wozniak had more to say, and went on to imply that it's companies like Samsung that don't innovate, not Apple. According to the tech guru, pouring features into a handset does not satisfy the sacred meaning of the word. He, instead, commended Apple on its restraint from bloating its OS:
"
If you have something really good, don't change it; don't screw it up
," Wozniak said. "
You pick up a Samsung phone and say smile and it takes a picture, but how much innovation is that? That's just throwing in a lot of features. People don't really choose their smartphones based on features,"
he adds
. "I think Apple is superior at being able to say no.
"
Of course, Wozniak does have more reason to stay true to Apple than most.
source:
Wired
, image credit: Hannes Magerstaedt/Getty Images for Best Brands