What led WhatsApp's co-founder to leave Facebook last year, losing out on $850 million?
8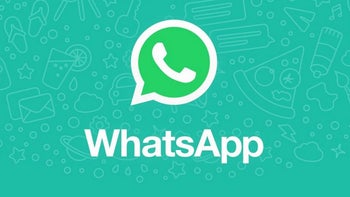 WhatsApp co-founder Brian Acton left the messaging app last year, just before CEO Jan Koum followed suit. Acton's departure took place before his Facebook stock fully vested, costing him $850 million. But that kind of money apparently isn't enough to buy his conscience, especially since
Facebook's $21 billion purchase of WhatsApp in 2014
made Acton a multi-billionaire.
Acton was reportedly upset that Facebook wanted to monetize WhatsApp's Status feature using targeted ads. That would mean turning over users' personal data to marketing firms, who use the information to send ads tailored to specific members. Turning over users' personal data is the issue here, especially in light of how
Cambridge Analytica used 87 million Facebook members' personal information without permission
. As word of the scandal first became public back in March, Acton sent his last tweet to date, urging people to delete Facebook. He tweeted, "It is time. #deletefacebook."
In addition, Facebook wanted to sell businesses tools to help companies reach WhatsApp users. But this would require Facebook to break WhatsApp end-to-end encryption. That doesn't seem to be in the cards, although a spokesman for the app says that ads will be placed in the Status feature next year. The same spokesman went on to add "messages will remain end-to-end encrypted. There are no plans to change that."
"I sold my users' privacy to a larger benefit. I made a choice and a compromise. And I live with that every day."-Brian Acton, co-founder, WhatsApp
It isn't every day that someone can afford to stand up for his principles at a cost of $850 million. Especially when the company that this person is speaking out against is the one that made him a multi-billionaire in the first place. Acton wanted to monetize WhatsApp by offering users a set number of free messages and charge something like a tenth of a cent for each message sent after the cap was reached. Facebook COO Sheryl Sandberg shot it down, saying that the plan wouldn't scale. But Acton says that what she really meant was that the plan wouldn't make enough money.

About Facebook, Acton says "They are business people, they are good business people. They just represent a set of business practices, principles and ethics, and policies that I don't necessarily agree with."