What to expect from Apple's March 2016 event: iPhone SE, iPad Air 3, and... one more thing?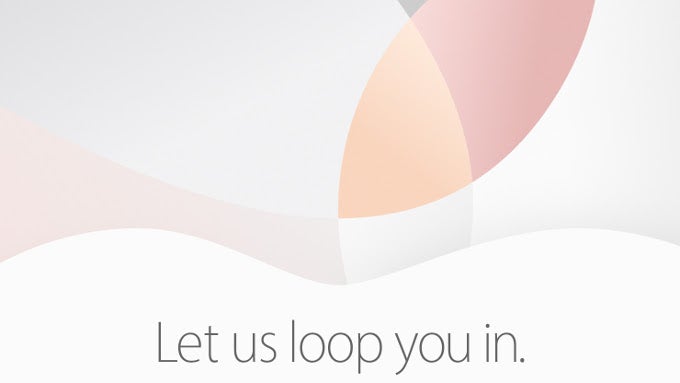 It's been a couple of months since Apple last held a keynote, and there's a pretty high chance that Cupertino's next one will take place in mid-March. Yes, that's what we heard in the end of January, and we have all the reasons to believe that the rumor mill is correct this time.
Apple has officially confirmed that it will livestream its special March event on iOS, Mac and Apple TV. It will start at 10AM PT | 1PM ET. The subtitle of the event is "Let us loop you in", which is hinting at something
Apple Watch
oriented. As a reminder, Apple held a "Spring Forward" keynote back on March 9, 2015, where it announced additional details about its first wearable, the Apple Watch. These are merely rumors, however, so take them with as much salt as you can possibly stomach.
So, what should we expect from Apple's next event? Quite a lot of things, actually. We expect to see a couple of highly rumored gadgets. Let's see what these are:



Apple iPhone SE
FEATURED VIDEO
Anyways, as per some of the recently leaked images, the device might turn out to be an
iPhone 6
/6s lookalike utilizing dimensions that seem to be almost spot-on with the older iPhone 5s, which will certainly be more than welcome for all those users out there not keen on the 4.7" iPhone 6/6s and the way larger 5.5"
iPhone 6 Plus
. Wait, what is this that we hear? Yes, a happy outcry from all the small-phone lovers out there!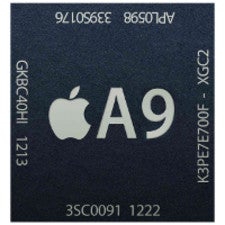 Despite its seemingly compact dimensions, the iPhone SE might be packing a mean punch for its size: the rumor mill claims it could be powered by the Apple A9 chipset, complemented by the M9
motion
co-processor. As a reminder, it saw the light of day alongside the
iPhone 6s
/ 6s Plus and is one of the best mobile chipsets around. The new iPhone SE will come in 16GB and 64GB versions, another improvement from the iPhone 5s which came in 16GB and 32GB versions.
Apart from such a speedy silicon, the SE munchkin is said to come with an 8MP iSight shooter at the back, aided by a dual-LED flash, while the front of the phone will likely house a 1.3MP FaceTime snapper. For more info on the small device, make sure to check out our dedicated rumor review for the iPhone 5se right below. You can check out the
iPhone 7
/
7 Plus
one while you're at it as well!
It's been some time since Apple updated its iPad Air lineup of tablets, but it seems that this might happen at the rumored March event. Recently, we've been dealing with lots of rumors regarding it, most of which paint a pretty similar picture - the iPad Air 3 will most probably be a slightly scaled-down version of the
iPad Pro
. Drawings and schematics that claim to show what the iPad Air 3 will look like seem to agree that the iPad Air 3 will inherit the design language of its larger 12.9" sibling but in a smaller, 9.7" body.
Additionally, a quad speaker setup might be making the rounds on the third-gen iPad Air, as well as a LED flash to aid the iSight camera in low-light scenarios. The latter is pretty intriguing, as no other iPad has had a flash before. Will the iPad Air 3 be a pioneer in this regard? Remains to be seen.
That said, we have close to no idea as to what the Apple Watch 2 might look like or what novel features it might bring to the table. No leaks have hit us yet, and the rumor mill is keeping quiet on the matter.
A virtual reality headset?
Yes, you read that correctly. Rumor has it that Apple might be prepping for a jump into virtual reality, which is among the hottest trends in the tech world right now, with all the major tech companies having a VR in the pipeline. Cupertino might be looking forward to getting a piece of the VR action and there is lots of evidence supporting this. First of all, recently we heard that a few VR heaset prototypes have already been built by an in-house team of experts in the fields of virtual and augmented reality. Said experts got involved with Apple after the latter bought the companies they worked for; others got poached from Microsoft, Lytro, and other tech companies. One of the more recent dead giveaways of Apple's plans is the employing of Doug Bowman, the Director of the Center for Human-Computer Interaction at Virginia Tech who was exploring VR interfaces. Lastly, Apple acquired Flyby Media, a company that allows mobile devices to scan real world objects and add them to a virtual collection.
All of these facts suggest that Cupertino is exploring the field of virtual reality, though we are not convinced that such a gadget could be unveiled during the rumored March event. However, we shouldn't rule that out, as a VR headset sounds like a pretty intriguing
"one more thing"
!