What has been a surprise with the 2014 flagship smartphones?
79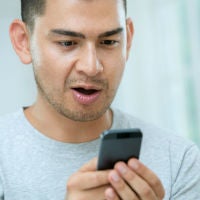 Back in March, I asked a relatively simple question:
would any 2014 flagships actually surprise us
in any way? I felt it was a fairly reasonable question because the daily deluge of rumors and the general trend of simply iterating hardware has led to us knowing quite a bit about what to expect whenever a flagship is on the way. With the release of the Nexus 6 and the start of the holiday season, we have seen the last of the 2014 flagships released; so, it seems like a good time look back and see if there really were any surprises throughout the year.
When you first start to think about surprising smartphones, there will be a couple that come to mind, like the Samsung Galaxy Note
Edge
, and the absurdly bezel-less Sharp AQUOS Crystal. The trouble is that while those devices were certainly surprising, it's hard to consider them to be "flagships". The Galaxy Note Edge has had a very limited release, and the AQUOS Crystal is really a low-end device running a Snapdragon 400, which makes it difficult to fit either one into the category of a "flagship". For the purposes of clarity within this piece, I think it's important to create a definition of the term "flagship".
So, I'm defining "flagships" as the biggest and most popular top tier releases by a major manufacturer that have a wide release. And, in a rule that could be considered "the Samsung effect", I'm limiting it to the two biggest/most popular releases from any manufacturer.
This means the DROID Turbo doesn't count for Motorola, because it is only on Verizon in the US and may come to just a few international markets as the DROID Maxx; and, the Moto G doesn't count because it is a low-end device. The Galaxy Note Edge doesn't count because of its limited release; and, the many variants of the Galaxy S5 don't count either, because the S5 is the true major release. It also means that Nokia doesn't even get an entry on the list, because its top tier releases are all exclusives, like the Verizon-exclusive Lumia Icon and the UK exclusive Lumia 930; otherwise, Nokia only had some low and mid-range devices and the low-end Nokia X lineup. No Asus Padfone X, because it was AT&T exclusive. And, most other manufacturers aim for the low to mid-range markets, so that means no ZTE and Huawei.
The possible exceptions that I have included on the list are the Xiaomi Mi4, because while it does have a limited release in terms of regions, those regions are two of the biggest in the world (China and possibly soon India), which I think makes up for the limited geographical reach; the HTC Desire EYE, which is an AT&T exclusive in the US, but has a wider international release, the OnePlus One, Amazon Fire Phone, and BlackBerry Passport, because those were interesting enough to need mentioning.
All that said, the realm of major flagships, the list isn't all that long, considering how many devices get released in a year:
Samsung Galaxy S5
HTC One M8
LG G3
Xiaomi Mi4
Oppo Find 7
Amazon Fire Phone
BlackBerry Passport
OnePlus One
Apple iPhone 6
Apple iPhone 6 Plus
Motorola Moto X
Sony Xperia Z3
HTC Desire EYE
Samsung Galaxy Note 4
Google Nexus 6
Looking at that list right there, how many times were you surprised during the announcements? Probably not too many times on major features, because of the unending stream of rumors and leaks that we run through in the leadup to each announcement. We basically knew before the announcement that the HTC One M8 would have the Duo camera setup. We knew almost everything there was to know about the iPhone 6 and 6 Plus, save for perhaps the addition of Apple Pay. The announcement of the
Apple Watch
came as a surprise, but that's not a flagship phone. The design of the Moto X was known, as was the addition of the leather backing material. The Sony Xperia Z3 was thin, powerful, and waterproof, but the same could have been said about the Xperia Z2. It was somewhat of a surprise that Sony would release the Z3 barely 6 months after the Z2, though. The Note 4 was what we expected, and was overshadowed by the Note Edge. And, we were lucky enough to get quite a few reliable leaks about the Nexus 6, meaning that wasn't a surprise either, no matter how much some of you didn't want to believe that Google's flagship would be a 6-inch handset.
The real surprises
Of course, that doesn't mean that there were no surprises to be had. The rumor mill is often fantastic when it comes to hardware leaks, but absolutely terrible in terms of software. Two of the biggest software releases of the year, iOS 8 and Android 5.0, were unveiled well in advance of their actual release, so that limited the surprises there as well, even if the Material design unveiling was one of the best moments in mobile this year. However, early on in the lifetime of Android 5.0, it has certainly been surprising how quickly manufacturers have been pushing out the update.
The fast turnaround for Nexus and Google Play edition devices is expected, but Motorola and LG both beat Google's Nexus line to market with the Android 5.0 Lollipop updates for the 2014 Moto X and the LG G3; although, to be fair, the G3 rollout started only a couple hours before the Nexus rollouts. All of the rumors are pointing to Samsung pushing the Lollipop update to its newest flagships as soon as next month. This gives real hope for a faster update overall with Android 5.0, but we'll have to wait and see.
At the end of the day, the real surprises came from smaller items with the flagship phones, and those surprises weren't always unexpected in a good way.
OnePlus... Oppo?
I want to quickly mention the OnePlus One, because the device was a surprise. OnePlus is a new company that was started by a former VP from Oppo, although there have been suggestions that Oppo is still funding the project. In the long lead-up to the OnePlus One release, CEO Pete Lau made some incredibly bold claims, saying that the device would offer the best hardware and design available, and do it all for an incredibly low cost. The surprising thing was that the OnePlus One came through remarkably well on those promises. The device is fast, has incredible battery life, a great camera, and is designed well (though it looks essentially just like the Oppo Find 7.)
Of course, the trouble was that the device was also incredibly difficult to purchase. The invite system was a mess, and OnePlus only just recently started taking proper pre-orders in limited quantities. OnePlus surprised us a bit more with some of its promotions for the One by being almost absurdly clueless when it came to matters of sexism.
Still, I hope that we see more from OnePlus. The company has proven it can make a great phone; so, now it's a matter of proving it can scale its business while still offering one of the best deals in the mobile world.
Apple's trouble with designing larger iPhones
The idea that Apple should be making larger iPhones has been a consistent one for quite a while now. The overall benefits of a larger display began to outweigh the benefits of one-handed use long ago, but Apple was still reluctant to join the trend. This year, Apple did finally jump on the larger display trend, which was not a surprise. The surprise was that Apple made a couple fairly glaring design missteps in adopting the larger form factor.

The iPhone 6 and 6 Plus are still beautifully designed, but it feels like Apple has been trying too hard to hold on to its past ideals instead of accepting the realities that come with creating a larger device. One-handed use is still important to some, but Apple's Reachability mode isn't quite the best solution to that issue. Not surprisingly, the better solution is actually found on the Samsung Galaxy Note line and the LG G3, because it not only helps users reach items on the top of the screen, but items on the opposite edge. iOS
Reachability
just drops the display contents from the top to the middle of the display, while the Note and G3's
one-handed modes
shrink the entire display contents to make it easier to reach everything. Of course, Apple can't be seen to be blatantly taking inspiration from Samsung, so it may take a couple tries before one-handed use of a larger iPhone works as seamlessly as it should.
The other issue with the larger iPhone designs is that Apple is still obsessed with thinness. This makes for an impressive reveal and marketing options, but it does have some tangible effects on usage. If you check around with the various reviews of the iPhone 6 and especially the iPhone 6 Plus, there is a trend of complaints that the thinness of the devices, combined with the rounded metal edges makes the phones slippery, and more difficult to hold without a case. It is the same issue that many have complained about with the HTC One; but, even so, Apple also fell prey to it. On the other side of things, devices like the Moto X are opting for an ergonomic curved back that sits in your hand more naturally. It's a basic difference between wanting the phone to look good compared to wanting it to feel good in the hand.
If you remember back to the rash of concepts that tried to imagine what a larger iPhone would look like, many of them included curved backs, because you can't get as strong a grip on larger devices, meaning they need to be easier to hold. Surprisingly, Apple hasn't quite accepted that reality just yet.
#bendgate
The other surprise related to Apple hardware is something that seems to be related to the obsession with a thinner device, but actually wasn't related at all: the iPhone 6 Plus #bendgate issues. The Apple iPhone 6 Plus #bendgate fiasco came as a surprise not only because of how relatively easily the iPhone 6 Plus could be bent, but at how overblown the story so quickly became. At first there were some rumblings about a potential issue is the iPhone 6 Plus bending fairly easily, but those stories were quickly
drowned out by the theater
of people actively bending the device for no good reason other than to get page views. Ultimately, something that was a legitimate problem for Apple users became a parody of itself and degenerated until the point when a couple
teenagers in the UK
who went to an Apple Store and filmed themselves bending an iPhone 6 Plus display unit for no reason other than to get attention.
The story quickly lost track of real users facing the issue, with many shouting blindly for Apple to respond to the issue. All the while, Apple was responding to the issue in the best way it could have, even if the response didn't include the big proclamation of error, which no one should have expected anyway. Apple realized, rightly, that the entire issue boiled down to a simple warranty claim, meaning that Apple did exactly what it needed, which was to offer no-questions-asked exchanges for anyone who called Apple support or went to an Apple Store with a bent iPhone 6 Plus - a policy which continues to this day, as Apple is undoubtedly working to fix design flaw that has led to the weak point. In the end though, most people will only remember the white knuckles of those who wanted to prove that they have the strongest hands, and the loud shouts for an Apple response from people who were ignoring the fact that Apple was responding appropriately to an issue that was overblown by media outlets. Quite silly overall, and certainly not something anyone saw coming.
Apple Pay

The only other slight surprise from Apple was the introduction of its NFC tap-to-pay system, Apple Pay. There had been rumblings about a potential mobile payment service from Apple, but the stories always tended to fall into the "believe it when you see it" category. Because of that, it did come as something of a surprise when Apple Pay was announced and would use NFC. Apple had shied away from NFC for quite a long time, and even the current implementation only works for Apple Pay and nothing else, but Apple realized it didn't need to reinvent the wheel with its mobile payments platform; it just had to become the popular option for mobile payments.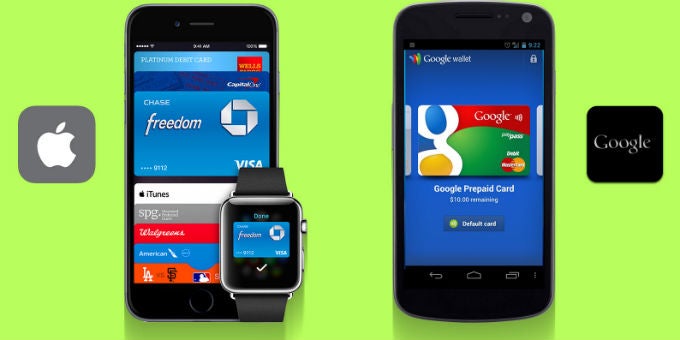 Apple has a pretty impressive plan to accomplish this task. The biggest headlines in terms of Apple Pay tended to focus on the TouchID fingerprint scanner in the new iPhones, which adds a layer of security that retailers love, and helps Apple undercut the competition in terms of bank fees. However, the real key to Apple's likely success in this market is simple timing. Google got in a bit too early with Google Wallet, but Apple is jumping in right before most retailers in the US switch to EMV-compliant point of sale terminals, which will also accept NFC payments. This switch-over has been planned for two years by Mastercard and Visa, and Apple knew that full well.
So, combine solid security, perfect timing, and Apple's usual marketing machine, and you've got a product that is not only likely to be a hit, but one that
should make mobile payments in general more popular
across platforms.
Backpedaling and opening up from HTC
If there was anything surprising about the HTC One M8, it was that HTC didn't heed the complaints about the UltraPixel camera from the M7 at all. If you run through the reviews of the One M7, the general consensus is that it was by far the most beautifully designed and built Android device of all time, but the 4-UltraPixel camera would have been far better served with a higher
pixel
count. UltraPixels certainly helped to teach users that focusing only on megapixels doesn't really help to understand a camera's quality; but, HTC was also able to prove that megapixels are still an important factor.
Of course, although HTC didn't pay attention to those complaints when it came to designing the HTC One M8, HTC was able to eventually realize its mistake and pushing out a second flagship in the HTC Desire EYE (aka the selfie phone), which not only drops the UltraPixels for a 13-megapixel rear shooter, but also put that same 13-megapixel camera on the front of the phone as well. To some, the EYE might be considered a "borderline flagship" because it has a plastic body rather than aluminum, and doesn't do much to improve the specs besides upgrading the cameras; but, it still offers a great user experience, and adds in a nice level of water resistance.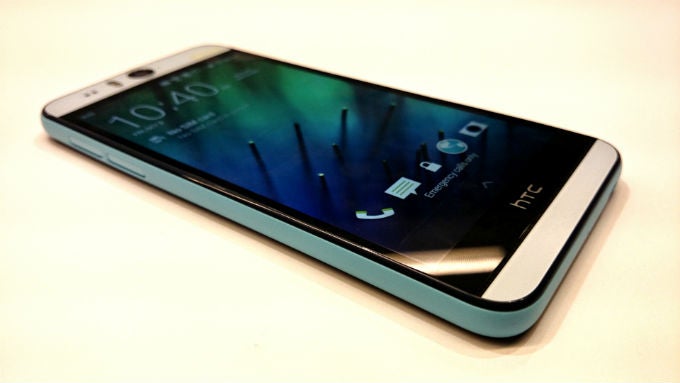 The idea is also one that many hope will catch on. Selfies are huge these days (big enough that it was the
word of the year
last year, according to the Oxford Dictionary), and so the consumer demand for higher quality front-facing cameras is definitely real. I definitely hope that the 2015 HTC One learns from the EYE and makes bigger strides with the camera. Early rumors are saying that is exactly what will happen, because the latest is that the
HTC One M9
will feature a 16-megapixel camera.
The other surprise from HTC was in opening up its software portfolio a bit with the wider release of the
Zoe app
. This one fell off the map pretty quickly, but it was a surprising and interesting move by HTC. What happened was that along with the HTC One M8 announcement, HTC said that its Zoe app would be released for non-HTC devices. The idea itself was a solid one - diversify a bit by offering compelling software services that could
potentially draw users back
to HTC hardware - but it was flawed as well. Zoe is a very interesting app, but the social photo market is so far beyond saturated that there is almost no chance of a new entry gaining much steam. There was hope that HTC would also make Blinkfeed open to non-HTC devices, but that hasn't happened. The Zoe app release has made more sense with the recent release of HTC's odd Re camera, but the moves have been too disconnected, and have ended up making HTC appear to be a company that doesn't have a clear plan.
A true Nexus flagship
I noted before that there shouldn't have been anything surprising about the Nexus 6 hardware when it was announced. We had been getting accurate leaks from sources close to Motorola, so we knew that the device would be a larger Moto X with beefed-up internals and pure stock Android. That's not to say that there were no surprises with the Nexus 6 though, because quite a few people were shocked to find that this year's Nexus would be a true flagship in terms of
wider release and price tag
.
To be fair, the price tag surprised more people than it should have, because many out there didn't have very long memories, and wrongly thought that the Nexus brand was synonymous with a cut-rate price tag. The truth of the matter is that the super-low price tag on Nexus devices was not the norm for the line. Out of the six Nexus smartphones that have been released over the years, only two of them (the Nexus 4 and 5) have clocked in with a cut-rate price. The Nexus One, Nexus S, Galaxy Nexus, and now Nexus 6 have all had price tags that put the devices on par with other flagship smartphones on the market. And, the reasoning appears to be consistent - carrier involvement.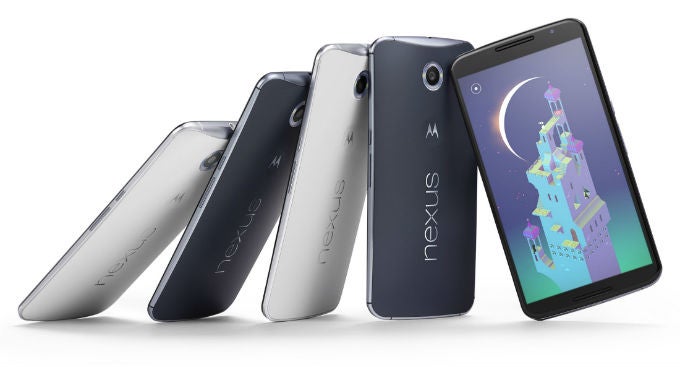 Basically, the Nexus One was an experiment to see if Google could sell a smartphone on its own, and that didn't work so well. With the Nexus S, Google enlisted the help of Sprint; and, Verizon and T-Mobile jumped on board for the Galaxy Nexus. But, there were obviously some major issues with the Verizon involvement and pushing timely software updates. Still, the carrier involvement on the first three Nexus devices was enough to generate some name recognition for the brand, and so, Google went back to the attempts at selling the Nexus on its own, but with a necessary hook to draw customers to the Google Play Store - a crazy low price tag.
That worked like gangbusters, but on a much smaller scale, because the majority of customers for the Nexus as sold directly by Google were enthusiasts. Google still wants to bring stock Android to the masses, so it had to try again with full carrier support. A necessary evil of that move is that Google can't undercut its Android hardware partners in major carrier retail stores around the country, nor could it ask carrier partners to cut their profit margins; so, the price tag had to be on par with those other flagship devices.
As yet, anecdotal evidence suggests that the Nexus 6 still isn't massively popular with consumers, but its hard to separate how much of that is to do with the draw of the Nexus brand, or because the device is simply much larger than most users are willing to accept. Phablet popularity is on the rise in some regions, but it is still a form factor that takes a leap of faith to get used to. This alone makes it surprising that Google would push for wider carrier support with the Nexus 6, but Google does tend to love its moonshots, including getting the general public to accept a Nexus phablet.
WTF, Amazon?
So far, all of the flagship smartphones that have been mentioned have had surprising elements, but ultimately were all great devices that you could feel comfortable in recommending to anyone in the market for a new phone. Unfortunately, there were two other flagships that are very hard to recommend and were both quite surprising in very WTF ways. Of course, I'm talking about the Amazon Fire Phone and the BlackBerry Passport.
People require a lot more from phones, so the lack of apps in the Amazon Appstore became much more glaring with the Fire Phone. Beyond that, the 3D features were nothing more than a gimmick, and the Firefly product search features were not a good enough reason to buy a phone that had a full flagship price, especially since the Firefly feature came to the Amazon app on other platforms soon enough. Had Amazon subsidized the Fire Phone as aggressively as it had its tablets, it wouldn't have been such a huge flop, and the device overall wouldn't have been as big a surprise. Amazon has even admitted that the price was the
biggest failure
in the device launch. Instead, nothing about the device or the launch made much sense, and led to Amazon taking a huge loss on its Q3 earnings due to unsold Fire Phone stock.
Passport? Wow
The BlackBerry Passport might be the biggest flagship surprise of the year, which in itself is about as surprising a sentence as I've written in this article. The Passport has been a surprise due to its hardware design, but also because of its relative success so far. The device has received mixed reviews, which is about what we've come to expect from BlackBerry recently. The idea to shape the device to the form factor of an actual passport has been divisive, and the redesigned keyboard isn't gathering followers the way older BlackBerry keyboards have.
It is obviously too early to pass full judgement, but the early signs are good for BlackBerry. At the very least, it has been quite a while since the company was able to generate some upward momentum. It will be interesting to see if it can continue.
Any 2015 surprises in store?
Overall, there were certainly more surprises in 2014 than I thought there would be just 8 months ago; although, none of the surprises were really all that huge. Maybe that's where expectations should be set, though. Manufacturers seem to have slid into a groove of giving the expected upgrades to hardware and software with major flagships, and occasionally surprising us all a bit more with a "test" device, like the Galaxy Note Edge this year, or the Galaxy Round and LG G Flex last year.
It seems like we shouldn't really expect much in terms of surprises with flagships in 2015, but it does look like a year that should have a fair amount of surprises in the wearable space. As yet, we're about 4 months away from the Apple Watch release, and Tim Cook has claimed that we don't yet know everything that the device can do. That makes me think that one of the biggest surprises in store for 2015 will be an Apple Watch that looks more like a Samsung device in that it will have far more functionality than is necessary, because Apple simply doesn't know yet what consumers want, and that will lead to feature creep in the hopes that something strikes a chord.
There also looks to be a mini leap in location services, which could start moving from hyper-local to truly personal location. The technology is almost ready for something like that, but the real roll out of those services could be delayed because many consumers will find such accurate location tracking to be too creepy, even if it leads to valuable products.
And, while I'm not exactly expecting to be surprised by Windows 10, I will admit that I really
want
to be surprised by it. I've always been a big fan of convergent computing platforms; and, although Canonical announced the convergence of Ubuntu quite a long time ago, it looks like Microsoft will be the first to market with a truly mobile-to-desktop OS solution. Recently, Microsoft has tended to push too hard into the future with one release (Vista and Windows 8), before pulling it back into a more acceptable and polished release the next time around (Windows 7 and 10 (I hope)). I've been using the Windows 10 Technical Preview on my laptop, and I'm definitely enjoying it, but I really want to see some real convergence with Windows tablets and phones. A successful push with that would be a very welcome surprise.
What do you guys think? What has been a surprise in 2014? And, what do you want to be surprised by in 2015?