HTC One M9 specs rumor claims big changes (Bose sound?), and mentions the M9 Prime
77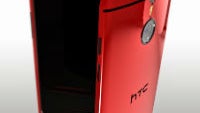 Although we don't really know what it will look like (the title image is a concept render), it is well known that we are only about 3 or 4 months away from seeing a new HTC One handset. Today, a report out of China claims to have details on the specs for the HTC One M9; and, the report also brings back rumors we've heard before about a potential
M9 Prime
variant of the smartphone.
If the leak is accurate, there are some pretty big changes in store for the next HTC One. The report claims it will have a 5.5-inch 2560 x 1440 display, 3GB of RAM, a Snapdragon 805 SoC, and a 3500 mAh battery, which are the expected upgrades. But, the HTC One M9 is also supposed to feature a 16-megapixel camera with optical image stabilization, meaning HTC could well be leaving behind the UltraPixel hardware. Also, given that Apple purchased Beats, HTC had to find a different audio partner, and that new partner could well be Bose. And, HTC may use an aluminum silicon-carbide composite for the body.
That sounds like a pretty beastly phone that would be using the best hardware that would be available in early 2015, which leads to a very reasonable question as to what would be so "prime" about the M9 Prime. It has been said before that the M8 Prime was going to replace the HTC One Max phablet, so we could assume a bigger display, but it's hard to say if there will be any other upgrades with the device.
Whatever the plans are at HTC, we'll likely hear about them around MWC, which will be March 2-5 in Barcelona.
Recommended Stories