HTC Zoe brings its bells and whistles to non-HTC devices, available for download now
15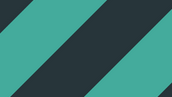 Just as we told you the other day,
HTC's Zoe and BlinkFeed
were to become available for non-HTC devices sometime this week. Well, we don't know about BlinkFeed, but the latest beta version of the multimedia app can be now snatched by many an Android device straight from Google Play. The app is being developed and released by HTC Creative Labs, which is the manufacturer's software branch. It comes pretty close to mind that BlinkFeed will be released by said buisiness entity as well. Folks, rejoice!
If you don't know, Zoe is a mutlimedia tool that allows you to create and edit short videos that comprise your own photos and videos. If you feel like it, you can snap a filter or two and an appropriate soundtrack to your Zoe-made video, and after you decide that your
chef-d'oeuvre
can't become any better, you can easily share it to your friends and boast about your video-editing skills on any given social network.
The app is in public beta, which means that the developer will be collecting any feedback about its pefrormance and stability. That said, some users are reporting that they have experienced certain issues with the app (inability to login with either Google or Facebook, for example). If HTC's Zoe looks like something that might float your boat, just follow the link below and give it a try.
Download: Zoe (
Android
)
via:
GSMArena