We don't need smartphones with 4K displays yet. Here are a bunch of reasons
99+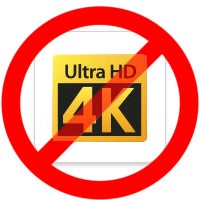 If
rumors are to be believed
, Sony might be on the way of becoming the first smartphone manufacturer to come up with a handset (the Xperia Z5 Premium) that will rock a, wait for it... 4K display. With the rumored size of the display being 5.5 inches, the upcoming Xperia might amaze us with a mind-boggling and pioneering
pixel
density of 805ppi.
This will put Sony in a field that hardly any other manufacturer has ventured into before. Currently, Samsung is the maker behind some of the phones with the sharpest displays, namely the Galaxy S6, S6
edge
, S6 Active, and S5 LTE-A, all of which boast pixel densities of 576-577ppi. Yet, Sony is allegedly aiming past the 800ppi frontier despite the fact that it doesn't even have a phone with a Quad HD resolution (1440 x 2560 pixels).
But do we need a smartphone with such a pixel-rich display? Certainly, the manufacturers are likely to force these on us in the coming years, but are there viable reasons to hold our breaths for a 4K display in late 2015?
Despite that there's little not to like about the evolutionary jumps we witness in mobile technology, there are a few reasons why we don't need phones with 4K displays. Here are some of them.