Watch out, Note 7 - Xiaomi smartphone with a dual-curved display leaks out, might be the Mi Note 2
12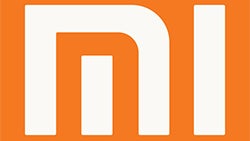 What is this? A Xiaomi phone with a dual-curved display that literally screams Galaxy S7 edge at us from within the depths of its throat?
Judging by the leaked picture that just hit us, this is exactly what Xiaomi could be brewing inside its labs. It clearly shows a smartphone with the distinguishable MI logo in the top left and a head-turning curved display right beneath. Definitely looking good, and definitely having that S6 edge/S7 edge/Note 7 vibe to it. One can also distinguish a home button with a subtle silver outline, which falls in line with the design of the
Xiaomi Mi 5
's home button.
We are not surprised that Xiaomi is seemingly
working on such a device
. The major Chinese manufacturer has reportedly sealed a deal with LG Display that will enable it to purchase heaps of curved displays.
LG Display has the technology
, though its mobile branch has not made use of it yet.
As far as the device in the photo is concerned, we do have some speculations about it. Two months ago the rumor mill tipped us that it will be named the Xiaomi Mi Edge. Or the Mi Edge Note. Or the Mi Note 2, we don't know for certain yet. We
heard that the Mi Note 2
might arrive in two flavors, a regular flat one and a more 'premium' curved one. The latter is expected to boast a 5.7-inch Quad HD display, a Snapdragon 821 chipset, 6GB of RAM and some 128 GB of native storage, a 4,000mAh battery, and an appealing $526 price tag. Oh, and there is reportedly Force Touch in the mix.
Sounds a lot like wishful thinking to us, but hey, that's the word on the street right now!
We might find out if all of this is true pretty soon - Xiaomi will be having its birthday in a fortnight and it might unveil a couple of products. If the Xiaomi Mi Edge, Mi Edge Note, Mi Note 2, or whatever they call it is among them, we'd bet it might hit the shelves in September. The Chinese ones, mind you.