Want 20% more battery life on your Android device? Delete the Facebook app
85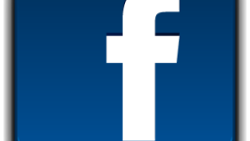 Nearly three and a half years ago, we told you that the
Facebook app was responsible for battery drain issues on iOS devices
. Last year,
Facebook admitted this
and said that an updated version of the app would help limit the problem. But today, it seems as though Android users are having the most difficult time dealing with the battery issues that go hand-in-hand with having the Facebook app installed on a device.
Tech World Zone
recently tested the Facebook app on a
Nexus 6P
using Metal. The latter is an app that is a wrapper for Facebook. The results of the test showed that for an entire week, removing the Facebook app left the phone with 20% more battery life each day. In addition to fixing the battery drain issue, deleting the app could also improve the performance of an Android phone.
While Android's own battery stats don't show anything untoward about the amount of power used to run the Facebook app, the app does continue to run in the background even if the phone it is installed on is offline. Apparently, this is done to enable Facebook to open quickly on demand, and to provide notifications.
While Facebook has issued a statement, it seems to discuss the performance issues of Android phones and tablets with the app installed. You'll notice that the following quote from the company doesn't mention the battery life issue.
"We have heard reports of a few people encountering speed issues coming from our Android application. We are investigating this and will update you as often as possible. We are focused on keeping on enhancing these issues."-Facebook spokesman
If you must have your Facebook access and a long battery life, you can always delete the app and open the Facebook mobile site using the browser on your device.
source:
TechWorldZone,
Reddit
via
Gizmodo
Recommended Stories