Wallpapers beyond Quad HD (1440 x 2560) for your Galaxy, LG, Nexus, and others
6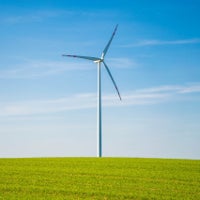 It's been nearly a month since we've last been here, so it's high time we shared the next batch of hand-picked, super-high resolution wallpapers, perfect for smartphones with Quad HD (1440 x 2560) displays. In fact, the walls available at the link below will be right at home even on a 4K display — like the one on the new Sony Xperia Z5 Premium — with entries as large as 6935 x 4283 pixels.
Best of all, you can count on the picked wallpapers to be of native resolution, instead of being up-scaled in an image editor, as is the case with quite some backgrounds available through traditional repositories.
Of course, you shouldn't be dissuaded from making use of these if your display isn't Quad HD (or 4K). Just download it to your device, set it as wallpaper, and your device's operating system will do the rest automatically. In fact, some of these will even look better than native, 1080p walls after being down-scaled.
As always, the wallpapers below have been re-sized in order to save you time and bandwidth (61.4 MB vs 3.06MB). If you like what you see, you can
grab the original copies from HERE
.