Wall Streeter says that Android's seamless future won't affect Apple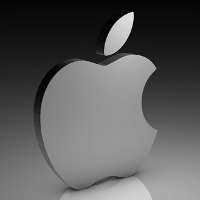 If one word can describe Google's future for Android, it would be "seamless". A good example of what the tech titan has in mind for its open source OS,
can be seen in a 2 minute video released by Google
on Wednesday. While many are looking forward to such a future, J.P. Morgan analyst Rod Hall's concern was elsewhere. Working for a major money-center securities firm, Hall had to determine whether the announcements made Wednesday at Google I/O would impact Apple.
According to Hall, Google's focus on keeping a design consistent across different devices, is something that Apple already does well with the iPhone, iPad and Mac. The analyst also questions just how useful all of this integration will be to Google considering how few people are toting Android powered laptops and tablets.
The analyst comes to the conclusion that Android's ecosystem is limited to smartphones, which makes us wonder if Mr. Hall has ever looked at the statistics that show
Android tablets have been outselling the Apple iPad
since the third quarter of 2013. And between Android and iOS, only one of these platforms currently is powering smartwatches in the marketplace.
"The key takeaway for us is that Google wants to disembody Android from the device and have it float around wherever you happen to be on any device seamlessly. This is, on our opinion, similar to Apple's vision but potentially tougher for Google to implement given their device ecosystem is largely limited to smartphones today."-Rod Hall, analyst, J.P. Morgan
Hall just might turn out correct in his belief that Apple won't be affected by Android's seamless initiative, but the reasons he gives for believing this certainly do not match what is happening now.
source:
AppleInsider