WSJ: Apple close to inking deal to have its products made in India
25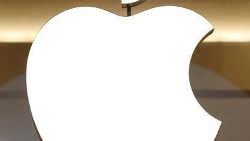 With sales of the Apple iPhone declining in China, Apple has been lavishing attention on India which is now the second largest smartphone market in the world. Last year, then Piper Jaffray analyst Gene Munster said that
Apple could add 62 million iOS users in India
. Munster said that for this to happen, Apple would have to increase its presence in the country to the level it has in China. One way to accomplish that would be to dot the Indian landscape with Apple Stores. But local regulations would require that
30% of the products sold in an Indian Apple Store be made in the country
. Apple's attempts to have that rule invalidated for its physical stores failed to catch on among government officials.
According to this morning's
Wall Street Journal
, which cited an anonymous Indian official, Apple executives have been meeting with senior government members. The official, who has first hand knowledge of what is going on between Apple and the Indian government, says that both sides are close to agreeing on a deal that would result in Apple manufacturing its products in India, including the iPhone. Currently, the American tech firm hold less than a 5% share of the Indian smartphone market. One major roadblock for Apple is that salaries in India are extremely low, and the majority of smartphone purchases are made for less than $150. The top iPhone model in the country is the
Apple iPhone 5s
, priced at $300. Pricing is a major issue that Apple is going to have to work at to succeed in India.
Apple is seeking some incentives from the Indian government in order to start manufacturing in the country. One source who reportedly works with Prime Minister Narendra Modi, says that Apple is seeking a 15-year tax holiday on imports of components and equipment. That might help Apple lower the price of new iPhone units built in the the country, which would have to compete with low-priced Android models. The previously mentioned anonymous official close to the deal says that "Many of the incentives sought by Apple are workable." It will be up to the Finance Ministry to decide whether to grant tax and tariff exemptions to the company.
A deal will help both Apple and the India government. The former will get the opportunity to compete in a market where smartphone penetration is only about 15%. The latter gets the opportunity to provide higher paying jobs for its people. Just the other day, there was speculation that
Apple had already decided on using India's Wistron to manufacture the iPhone
in the region.
source:
WSJ