Any Apple Store open in India must have 30% of its inventory locally sourced?
20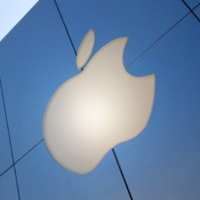 Last week, when
Apple CEO Tim Cook met with Indian Prime Minister Narendra Modi
, Cook told him that Apple is interested in opening multiple Apple Store units in the country. But India is in the midst of a "Made in India" campaign that is promoting domestically manufactured products. As a result, if Apple does open Apple Stores in India, 30% of the products it sells must be produced in the country according to a senior government official.
In order to promote the high tech industry in India, the government was able to get legislation passed that allows foreign retailers selling such products to be exempt from the 30% rule. Perhaps due to the fact that Apple manufacturers most of the devices and gadgets sold in the Apple Store, the same senior official told
Reuters
that Apple won't be included with the group of foreign retailers allowed to ignore the regulations pertaining to domestically manufactured goods.
Apple is also seeking to manufacture the iPhone in India. One of the contract manufacturers that Apple uses to assemble its smartphone, Foxconn, is
reportedly close to signing a deal to build a factory in the country
. That could help Apple meet the 30% threshold for its retail stores.
India could be an important market for Apple. During the difficult fiscal second quarter, iPhone sales rose 56% year-over-year in the country. Next year, India is poised to surpass the U.S. and become the world's second largest smartphone market after China. But with a per capita income of $1500, most Indian consumers cannot afford to buy a new iPhone. That is why the top selling iPhone model in India is the
Apple iPhone 5s
, priced at $300. Tim Cook said last week that he would like to drop the price of the product in India, but says that Apple needs to keep the high quality of the iPhone intact.
source:
Reuters