Visa brings payments to the Samsung Vibrant via microSD card, no pesky NFC chip needed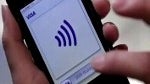 A lot of the hype that built around the
Google Nexus S
was due to a short presentation Eric Schmidt gave at the Web 2.0 Summit, where he used the NFC chip inside the handset to retrieve information from a placemark by just tapping it on its surface. He went on to explain how this could be the future of payments, and credit card companies are deeming it more secure than credit cards themselves.
"Not so fast, Google!", thought Visa. The payment network has been working with the Texas-based DeviceFidelity to embed NFC capabilities in the good ol' microSD card that almost every phone is having, and they called the solution in2Pay. In the case of the iPhone 4, the idea resulted in the whole contraption
being shoved in a case
, as this handset doesn't sport an SD card slot. This way it is also used on the iPhone 3G and 3GS.
After being in pilot tests with banks throughout US, Europe and Asia, DeviceFidelity's in2Pay solution is finding its way to the
Samsung Vibrant
now, and soon could be available to many more Android phones. It is as simple as inserting a microSD card in your phone's memory slot, which instantly converts it into a mobile payment system, approved by Visa, without waiting for a phone with an embedded-NFC, like the Google Nexus S. Sounds quite elegant, have a look at the system in action
on the New York metro
, demoed on an iPhone. Too bad it still requires fiddling with an app beforehand, which might make the queue behind you pretty annoyed.
source:
Visa