Google Nexus S introduced, curved screen and all
40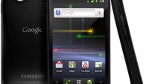 UPDATED: Pricing, Gingerbread features.
We were expecting it to show up
a few hours later
, but it looks like Andy Rubin, Google VP of Engineering, head of Android, couldn't keep the secret anymore, as he single-handedly announced the
Google Nexus S
(and Gingerbread) on the company's official blog. The phone, manufactured by Samsung, as opposed to HTC, which made the Nexus One, will be available for purchase (unlocked or with T-Mobile service) starting
December 16
in the U.S.
, through Best Buy and Best Buy Mobile. U.K. customers will be able to get theirs from
December 20
, through Carphone Warehouse. The Google Nexus S price
at Best Buy will be the traditional
$199
with a T-Mobile contract, and
$529
unlocked.
Google Nexus One
owners are supposedly getting their Gingerbread fix in a few weeks as an OTA update.
As a whole, it seems almost all that we've heard about the Nexus S is now confirmed. The
curved screen glass
that's been the subject of much debate will be called "Contour Display", and the actual reasons for it being curved can be found with the comfort that this kind of design approach can give you. To be more specific, the device should fit more comfortably in your palm (when you are just carrying it around, we guess), and when holding it along the side of your face, while talking. The screen itself will utilize Super AMOLED tech and will measure
4 inches
at WVGA resolution.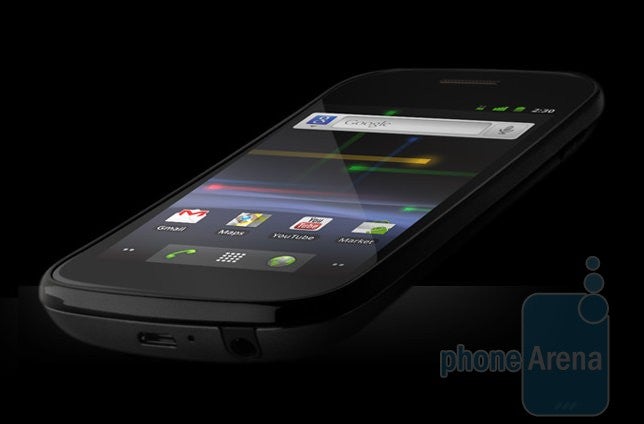 The Google Nexus S comes with a curved screen glass
Unfortunately, it turns out the Google Nexus S won't be the first dual-core handset. Instead, it will sport the tried and true Hummingbird chipset (which, to be honest, is fast enough for today's mobile software). Besides, Google is calling Android 2.3 the fastest Android to date, thanks to new coding and CPU resource optimizations.
Anyways, the Nexus S will also come with 16GB of built-in memory, 512MB RAM, 5MP main camera plus a front-facing one and gyroscope, along with an NFC chip.
This actually brings us to the second announcement of the day, which is
Android 2.3 Gingerbread
. Aside from some slight interface refreshments, Gingerbread's major new additions are support for
NFC
technology (more on this in our
dedicated Nexus S round-up
),
native VoIP
integrated in the contacts app without the need for third party applications, new on-screen keyboard which shows multiple letter/symbol versions on the same screen, as well as
improved copy/paste
functionality, that takes advantage of the multitouch screen allowing for easy select of text with two waypoints.
Gingerbread also supports
true multitasking
now - for example, when playing a game, you can receive push email notification, pause the game and leave it, reply, then return exactly where you left off. Alternatively, you can hold the home button, and tap on any of the running applications to go exactly where the app is supposed to be at this point of time. By the way, developers might be interested to know that the Android 2.3 SDK/NDK is now available. For developers, Gingerbread adds support for
larger touchscreens
, such as those found on tablets; sensor APIs, including for linear acceleration, gravity and even barometer; mixing
audio effects
like bass boost and headphone virtualization and also additional video formats support.
So, are you excited about the Google Nexus S's upcoming availability? What are your thoughts on Gingerbread? Sound off in the comments!
source:
Google
,
Nexus S site
,
BestBuy