Verizon to drop 8,500 rural customers on October 18th
20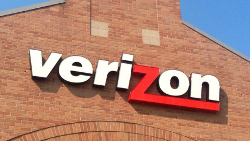 In the highly competitive business of providing wireless service to cellphone, smartwatch and tablet users, most carriers like to add subscribers, not remove them. But back in June, we told you that the nation's largest carrier, Verizon Wireless, was
planning on dropping some customers in rural parts of the country
who get free roaming thanks to the LTEiRA program. As we told you back then, this program gives 21 regional carriers access to Verizon's technology and network; in return Verizon customers get free roaming on these regional carriers.
The problem for Verizon is that the LTEiRA service has Verizon's bank account leaking like a sieve. The money that Verizon is paying in roaming fees to these 21 carriers is less that the amount of money that it charges its customers roaming over one of Verizon's LTEiRA partners. Take Kim Barlogio, who lives in Montana. Kim just received a letter from Verizon telling her that she will no longer be a Verizon customer after October 17th, because she has been "using a significant amount of data while roaming off the Verizon Wireless network."
Customers like Ms. Barlogio had no idea that they were roaming off of the Verizon network. A Verizon customer since 2000, Barlogio is now out of luck because not only will she be dropped by Verizon next month, the local carrier in her area, Mid-Rivers Communication, is no longer taking any new customers.
Another customer in the area getting dropped by Verizon is Kaila Williams. Her family needs a cell phone in order to help survive the brutal winter weather, or to summon help when a vehicle breaks down on a quiet, lonely road. With Verizon dropping these customers, and no other carrier in this particular region of Montana that is open to new subscribers, things are going to be tough for those who rely on their handsets to get through each day. Mind you, we're not talking about people who need a phone to send emoji filled texts or to watch YouTube videos. These are people who need the ability to communicate wirelessly.
"In our remote area every minute counts in an emergency. Hospitals are a long distance from our homes. I understand that Verizon is a business and they are not making money, having our rural number in service. At some point ethics have to come into play. Most of the people in the area affected are farmers and ranchers. There are obvious inherent risks involved with these professions and lifestyles. Personally, as a mother of three I don't feel safe leaving the house with out a way to contact help if the need arises."-Kaila Williams
Verizon's excuse is that it needs to prevent those who excessively roam from draining its cash accounts. But as we've learned, most of these customers had no idea that they were actually roaming. And while not all of the customers getting bumped from Verizon are signed up for unlimited service, overall it appears that Verizon didn't think about its LTEiRA partnerships when it created its Verizon Unlimited plan.
The states where Verizon is dropping the 8,500 customers include:
Alaska
Idaho
Iowa
Indiana
Kentucky
Maine
Michigan
Missouri
Montana
North Carolina
Oklahoma
Utah
Wisconsin
Those being dropped are in areas where Verizon does not run its native network. Businesses and government accounts are not losing service.
source: GreatFallsTribune via BGR