Some rural Verizon Unlimited subscribers are getting the boot from Big Red
8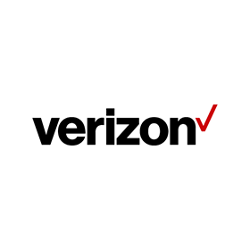 Verizon Unlimited is supposed to give subscribers unlimited data with a couple of provisos. When a subscriber's data consumption reaches 22GB for the month, his or hers service can be throttled to a lower speed. That happens only during periods when there is traffic congestion at the cell tower they are using. And if they use more than 10GB of 4G LTE data while tethering, future use of this feature is limited to 3G speeds for the balance of the month.
For some Verizon customers in rural areas of the country, there seems to be a third way to lose unlimited 4G LTE service. Some of these rural dwelling Big Red users say that the nation's largest carrier is cutting them off for using too much data. These are subscribers who use the LTEiRA program, which allows 21 small carriers of the regional variety to use Verizon's technology and airwaves. In return, Verizon customers get to use the regional carriers' networks for free. This is supposed to be a seamless experience for the Verizon customer, who wouldn't know the difference whose network he or she is using.
Verizon knows the difference, however, and has notified those who do not reside in Verizon's native service area that there are two options. They.can either port over their account to another carrier, or lose service completely after July 20th. One person who claims to have received the message from Verizon, says that the latter will pay off a phone purchased on installment if the subscriber agrees to move his service to another wireless operator.
"We are notifying a small group of customers who are out of contract and primarily use mobile data on other networks that we will no longer provide service to them after July 30, 2017."-Kelly Crummey, Director of Corporate Communications, Verizon
Verizon most likely has the legal right to do this, and we can understand that it might not be a good deal for them to continue offering unlimited service to subscribers on the LTEiRA program. But sometimes a company has to bite the bullet to generate good publicity. Imagine what the above headline could have said had Verizon decided to announce that they were keeping the LTEiRA subscribers on its unlimited plan.
source:
HowardForums
via
BGR