Verizon says it will have more than just one Windows Phone 8 device for sale
24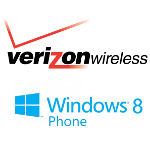 Verizon never really got into Windows Phone 7. After all, the carrier was kicking butt with Android and the Apple iPhone. And with the market share for Windows Phone not exactly setting records, it seemed as though Big Red had made a conscious decision to ignore the platform. But with
Windows Phone 8 more able to compete with iOS and Android
, it seems that Verizon is willing to take more of a chance with Microsoft's mobile OS. Talking to
CNET
, Verizon's CMO Tami Erwin said, "
We'll sell multiple Windows Phones in the fourth quarter
,"and we're pretty sure she wasn't talking about total sales figures.
Microsoft would love to see Verizon repeat the success it had with Android. When Big Red put its marketing muscle behind Android 2.0,
which launched with the Motorola DROID in the fourth quarter of 2009
,
it changed everything
. As the nation's largest carrier, having Verizon standing behind the platform would give Windows Phone 8 a nice boost. At present, the carrier offers only the HTC Trophy in the Windows Phone camp, and it is an older model that really can't compete with Verizon's top-shelf devices.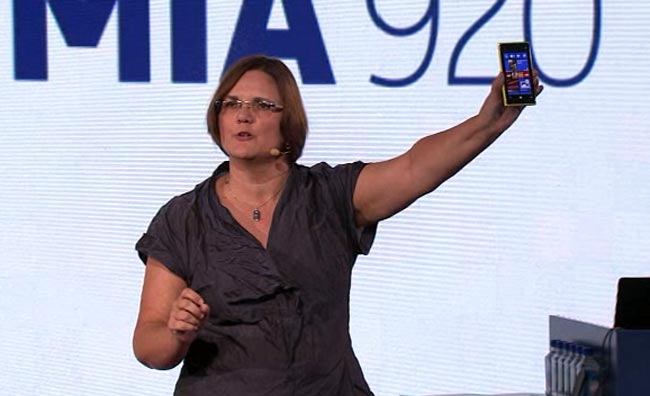 The Nokia Lumia 920 is introduced on Wednesday
Marni Walden, chief operating officer of Verizon, says the carrier will work with Nokia, meaning that we could finally see a Lumia branded handset available from Verizon. Walden acknowledged the work that Nokia has done with the
design, colors and accessories for the just announced new Lumia models
, but added that Nokia still needs to work its way back into the U.S market. CMO Erwin says that adding more Windows Phone models to Verizon's lineup is all about giving the customers a choice. But the truth is, no carrier wants to be totally dependent on just one or even two platforms. And while she isn't sure if Nokia will have a new model at Verizon for the fourth quarter, she says that
she is excited by Nokia's announcement
on Wednesday.
While Verizon hasn't decided when it will add a Nokia Lumia Windows Phone, Erwin says that Verizon
will carry a BlackBerry 10 smartphone
when RIM launches the new handsets in the first quarter of 2013.
source: CNET