Verizon is making changes for new device upgrades
85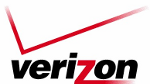 In light of
Lowell McAdam's recent comments that it would be "pretty easy" to end contract pricing for Verizon customers
, perhaps the latest moves by Big Red make a lot of sense. Where the carrier used to allow customers to upgrade to a new phone 20 months into a 24 month contract, that little good will gesture by Verizon is now gone. Subscribers need to complete the entire length of the contract in order to receive a subsidized price for the next device. Customers still have the chance to buy a new device at the full retail price before their pact expires. The good news is that starting on April 21st, some devices will be eligible for purchase through the Verizon Wireless Device Payment Plan
The
New Every Two program was discontinued by Verizon in January 2011
, although customers were allow to keep the credits they earned under the plan. However, Verizon has now decided that those with leftover credits must use them or lose them. The deadline is April 15th. And finally, those who share their upgrade with someone else on the same account can do so only if the upgrade is for a device in the same equipment category. For example, you can't share a phone upgrade and use it on a tablet or Jetpack.
Is this the beginning of an eventual move away from subsidized devices by Verizon? If so, we don't expect Verizon to put its customers into subsidy withdrawal immediately without trying first to wean its customers off contracts first. By the way, the first customers to be impacted by the changes are those whose contract expires January 2014 or later.
Thanks, Anonymous Tipster!
source:
Verizon