Verizon ends early upgrade and "New Every Two" programs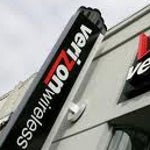 With Verizon on the cusp of introducing many new pricey devices like new dual-core handsets, new 4G LTE phones, Android units running the latest OS and possibly an Apple iPhone, it is hard to believe that the nation's largest carrier has made the decision to eliminate early upgrades and the "New Every Two" program.
With the early upgrade program, Verizon customers under a 2 year contract could request an upgrade starting with month 13 of the 24 month contract. In other words, with this program, the carrier was letting you buy a subsidized phone after 1 year. "New Every Two" gave a Verizon customer as much as $50 after 2 years, to use toward a new phone. Both plans expire on January 16th.
With the changes to Verizon's policies, the bottom line is that those who upgrade after January 16th will no longer automatically get enrolled in the "New Every Two" program. Those who upgraded before the 16th of this month will get enrolled in the program one last time and will be able to use the discount for 6 months from their eligibility date. Customers can now seek subsidized pricing after 20 months on a 2 year contract and 10 months on a 1 year deal.
Those who use the Annual Upgrade or a "New Every Two" promotion after January 16th will receive a letter saying that they just used their last Annual Upgrade or NE2 promotion.
On the eve of CES, with Verizon about to grab the attention of cellphone fanatics and casual viewers alike with some hot new devices and stunning technology, it looks like the carrier has taken a big step backward when it comes to keeping the customer happy. Will the other three major U.S. carriers take advantage of this somehow? CES has not even started and already the plot thickens!
source:
AndroidCentral