Verizon CEO McAdam is thinking about ending subsidized pricing
55
Lowell McAdam, at one time the CEO of Verizon Wireless, is now the Chief Executive of the parent company. With his experience running the carrier, he has been monitoring the customer response to the
end of subsidized pricing
at T-Mobile. At a company event in New York on Wednesday, McAdam said that it would be "pretty easy" for the nation's largest carrier to end contract pricing on new phones. He added that he would consider the idea if customers request it.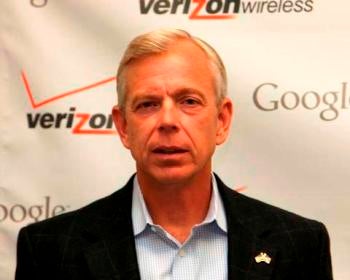 Verizon's McAdam is looking at ending subsidized pricing
McAdam had made similar comments earlier this year
when he said that ending subsidies would be a great thing
.
T-Mobile last month eliminated two-year contracts
and subsidized phone pricing. Customers fork over a down payment and pay the remainder off in monthly installments. However, as we pointed out last week, while there might not be a contract binding you to T-Mobile for 2 years, the mobile operator will
not unlock the phone
until it is paid off. Essentially, this means that while you can leave T-Mobile at anytime, your phone can't until it is paid off. Customers of Verizon, AT&T and Sprint can leave before their contract expires, but would have to pay an early termination fee.
Besides Verizon, AT&T might also be leaning toward ending subsidy pricing. CEO Randall Stephenson said back in January that he found contracts-free pricing to be interesting and something that he will monitor to see how the market receives it.
source:
PCMag