Verizon got to the top by investing time and money on its network (UPDATE)
22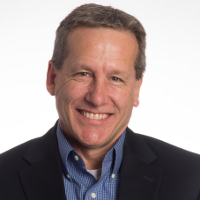 Chuck Hamby, Verizon's Communications Director overseeing the carrier's network, took some time to chat with us this morning and he told us what has made Verizon so successful. By investing time and money in the company's network, Verizon has been able to maintain its position as the largest wireless carrier in the U.S. Last year, Verizon spent $11 billion on its network, more than twice as much as its closest rival.
UPDATE:
AT&T reached out to us today to give us the following statement- "Because of the increasing integration between our wireless and wired offerings, we no longer break out our wireless network spending. But I can assure you that the notion that our wireless investment is only half of Verizon's is pure fiction. Not to mention the additional $18 billion we invested in the AWS-3 auction last year – nearly twice what Verizon spent – which gives us a clear advantage in terms of spectrum holdings."-AT&T Spokesman
Hamby said that the network is Verizon's foundation, and even with
the recent J.D. Power survey which gave the company a resounding victory over the other three major stateside carriers
, the company is always looking to improve. Speaking of which, he clarified a comment about 5G service made last September by Roger Gurnani, chief information and technology architect for Verizon. At the time,
Gurnani said that "some level of commercial deployment" will begin as soon as 2017
. Hamby told us that the statement didn't refer to smartphones and was about products related to IoT. He does see the future of wireless being heavy on video consumption.
We also asked Verizon's Communication Director about the infamous "balls" ad
that was quickly parodied by T-Mobile and Sprint
. Hamby pointed out that imitation is the sincerest form of flattery. He also said that the RootMetrics data used by Verizon in the ads contained a "healthy dose of truth," and accused T-Mobile and Sprint of hiding behind their balls.
Hamby also revealed that the biggest surprise in the industry over the last ten years is the full adoption of the smartphone to the point that this device in your pocket can provide you in a split second with the kind of information that you used to have to thumb through a large encyclopedia to find.
Lastly, we asked him to give us a quick summary of Verizon's rivals. He sees AT&T as a long-time solid tech company, while calling T-Mobile a "worthy challenger". Sprint, he said, should not be underestimated.