Verizon is the top ranked wireless carrier in the U.S. says J.D. Power; Computerworld survey differs
19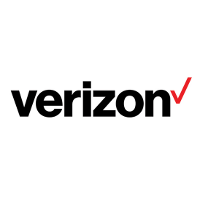 Verizon is the top ranked wireless network in the U.S. according to the latest J.D. Power survey. More than 41,000 mobile subscribers in the U.S. were asked about their last 10 calls, messages, emails and Web connections using their mobile device. From those answers, J.D. Power proclaimed that Verizon ranked the highest in all six regions covered by the survey. That was the third time that Verizon scored a clean sweep. The questions were asked between July and December, 2015.
Mobile subscribers were asked about dropped calls, calls that took more than one try to connect, audio problems, issues with voice mail, late arriving texts, web connection problems including slow data speeds, and email connection issues. This survey follows
the controversial "balls ad"
that Verizon had blanketed the airwaves with in January and February. That ad cited some stats from RootMetrics that T-Mobile and Sprint challenged as not being up to date.
"We are very pleased with receiving yet another commendation for our network performance. It is in our DNA to engineer the very best network possible for our customers. To see our efforts to build and maintain a reliable network and lead in network innovation recognized by third parties is very exciting, because it means our customers are getting the best possible experience. That's why we do what we do – for our customers."-Mike Haberman, vice president of network support, Verizon Wireless
It seems that different surveys will get different responses. Today, a much smaller survey taken of 786 customers of Verizon, T-Mobile, Sprint and AT&T was released by Computerworld. The results showed T-Mobile as the best mobile carrier for 2015. Verizon led when it came to phone call reliability and availability, and T-Mobile led in data speed, customer service, technical support and value. According to those surveyed, Sprint offers the largest lineup of phones.
Two-thirds of those surveyed picked their carrier because of coverage, while 53% picked their mobile carrier because of price.
source: Verizon,
Computerworld