Verizon extends discount on "More Everything" plan to those who bring their own device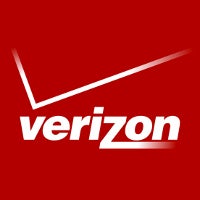 Verizon has cut the price of its "More Everything" plan for those who are using their own smartphone. The new pricing starts on April 17th. Current Verizon subscribers paying month to month, can switch to a "More Everything" plan and will save $10 with the purchase of 8GB or less. This will bring the monthly access price for each smartphone down to $30. Those who purchase 10GB or more will save $25, which brings the access price for each smartphone down to $15 a month. The deal, which is available for a limited time, also includes customers on Verizon
Edge
. Phones brought over to the plan must be compatible with Verizon's pipeline.
The "More Everything" plan includes unlimited talk, and text along with unlimited international messaging, 25 GB of cloud storage per line, and three months free of the International Long Distance Value Plan and FamilyBase service. With the price cut, a family with four smartphones, who switch from month to month service, use Verizon Edge, or bring the phones to the Verizon network, will pay $160 a month for unlimited talk, text and 10GB of data. That matches AT&T's heavily advertised Mobile Share plan for a family of four,
Earlier this month,
Verizon offered a similar discount to those customers using its Verizon Edge plan
. With Edge, a customer can pay monthly for a non-subsidized phone, eliminating the two-year contract. You pay off your handset in 24 months. Once 30 days expires, and 50% of the phone is paid off, Verizon will allow you to get a new phone under the same terms.
source:
Verizon
via
FierceWireless