Verizon cuts pricing to match AT&T's much advertised Mobile Share deal
17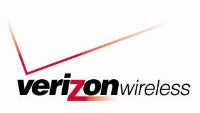 Surely you've seen those AT&T ads where a family of four "yups" its way to getting unlimited talk, text and 10GB of shared data for $160 a month. Verizon has matched this deal for some of its Verizon Edge subscribers. To qualify, customers must buy a bucket of 10GB of data or more each month, and use an unsubsidized phone. The change made by Big Red is that instead of charging $20 for each smartphone line to those who qualify, Verizon will be charging $15. For a family of four, that is $60. Add $100 for a 10GB bucket o' data, and it equals the $160 that AT&T is advertising.
While the new pricing is effective immediately, it will not change the pricing for current Verizon subscribers. And those who buy an 8GB bucket of data or less, will still have to pay $20 per line instead of the discounted $15. Verizon's new pricing is also available for a limited time only.
Like Verizon's plan, the AT&T deal, which you can see advertised in the video below, only works for those who bring an unsubsidized phone to the table. That means that you either have to be an AT&T Next subscriber (similar to Verizon Edge), or BYOD.
source:
Verizon
via
FierceWireless