Verizon chief believes consumers 'don't need' unlimited plans
68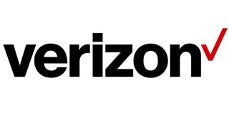 Speaking at a recent investor conference, Verizon CFO Fran Shammo made a statement that's sure to ruffle the feathers of mobile consumers far and wide. In speaking of Big Red's strategies amid the disruptive,
unlimited price plans
of rivals like John Legere's T-Mobile, Shammo outlined his belief that such packages are both unrealistic and largely unnecessary.
While T-Mobile is by no means the only network operator to offer unlimited bundles, much of Shammo's observations were seemingly aimed at the Uncarrier. From a business point of view, he said, "you cannot make money on an unlimited video world," something that T-Mobile
has been heavily promoting in recent times
.
Indeed, while
T-Mo, Sprint
and
AT&T
have bought into the lure of selling unlimited plans, Verizon believes that its own services
are more customer-friendly
, despite the data caps. With investors surely curious as to whether Big Red has any unlimited ambitions, Shammo's suggestion that folks don't need uncapped bundles seemingly put paid to any such notions. In fact, he also added that such users tend to abuse unlimited systems by using copious amounts of data, which is an issue that Verizon won't have to contend with for now.
"At the end of the day, people don't need unlimited plans"
While
Verizon remains king of the hill
, it arguably doesn't need to bow to the whims of its competitors. The company isn't getting complacent, though, and isn't completely ignorant of what's going on around it. As such, Shammo also added that the company will keep a close eye on the moves of its competitors, and respond as and when it sees fit.
Needless to say, you're on Verizon and hoping for the firm to announce unlimited plans, you'll probably be waiting a while.
Do you agree that unlimited data is unnecessary? Let us know what you make of Shammo's sentiments in the comments below.