AT&T says it is OK with 5 million customers receiving unlimited data on its network
16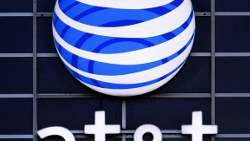 With more than 5 million AT&T customers now signed up for unlimited data
thanks to a deal it offers its DirecTV subscribers
, is the nation's second largest carrier putting too much pressure on its network? Not according to Glenn Lurie, president and CEO of AT&T's Mobility and Consumer Operations. AT&T has several tricks underneath its sleeves that make sure that the network can handle the increased load it faces.
It might sound like alphabet soup, but AT&T is using things like network functions virtualization (NFV), and software-defined networking (SDN) to make sure that its network can handle the increasing traffic. And analysts at securities house
Jefferies
say that
even before it participates in the current FCC 600MHz auction
, the carrier has enough airwaves to increase its LTE capacity by 50% in the coming years. Some of the increase comes from the refarming of 2G/3G spectrum.
AT&T currently owns 140MHz of spectrum and uses just 100MHz of it at present. The analysts at Jefferies say that AT&T can also use some of the tricks that other wireless operators are using in order to get the most from its network. That includes widening channels and increasing traffic content by using carrier aggregation. MIMO (multiple-input and multiple-output) is another such tool that is employed to increase the number of signals being sent and received over the same radio channel. Consider it a way for carriers to carry more data without having to build out expensive new cell towers.
"We believe the company has ample tools to address on-going traffic requirements. From a spectrum perspective, AT&T has more than 40MHz available to be deployed (AWS-3, WCS, 700MHz), which could add 50%+ more capacity to the LTE network in the coming years. The refarming of 2G/3G spectrum (currently ~60% of spectrum deployed) provides an additional source, and we expect AT&T to acquire spectrum in the Broadcaster auction currently underway. Though less aggressive than some of its peers, AT&T can also leverage small cell deployments for incremental capacity, while MIMO and carrier aggregation provide additional tools yet to be fully deployed."-Jefferies
source:
FierceWireless