Verizon officially changes its rates; revamped app gives you control of your wireless service
14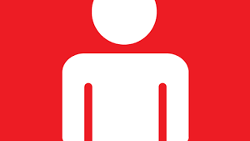 Starting tomorrow, July 7th, the My Verizon app will undergo a metamorphosis. The app will be able to give you all of the information you need to know about your account and bill in real time. This can be found in a section of the app called
The Feed
. Another section of the app called
The Data Hub
is all about data. Find out who is using it the most, how much you have left to use, and how to get more. Go to Shop to check out your options when it comes to buying a new device.
On-Demand Support
answers your questions without requiring that you call for help, and the
Simplified Bill
is easy to understand. You can also pay your bill by making a few taps on your device.
Data Boost
will allow you to purchase extra data directly from the My Verizon app for the price of $15/GB. With the app, you can change your plan anytime you want, as often as you want. For the first time, your wireless account is truly in your own hands.
As we expected, Verizon has raised the pricing of its service tiers, but has also added more data for each one. Each level features unlimited talk and unlimited text. The choices are:
Small, $35 a month with 2GB of Data (previously was $30 for 1GB)
Medium, $50 a month with 4GB of Data (previously was $45 for 3GB)
Large, $70 for 8GB of Data (previously was $60 for 6GB)
X-Large, $90 for 16GB of Data (previously was $80 for 12GB)
XX-Large, $110 for 24GB of Data (previously was $100 for 18GB).
"The phone in your pocket gives you access and control to everything in your life. Now you'll use your phone to control your wireless experience itself. Manage your plan and its capabilities by connecting to your account whenever and wherever you want through the new My Verizon app. By uniting America's best network with the new Verizon Plan and the new My Verizon app, we are delivering the most simple, straightforward mobile-first experience which we believe will give customers what they've told us they want: more simplicity and control right in the palms of their hands."-Diego Scotti, CMO, Verizon
Verizon is also adding
Carryover Data
. Data paid for but unused over the course of a month can be used the very next month before it expires for good. And
Safety Mode
prevents overages by throttling your data down to 128Kbps once you consume all of your monthly data allowance. This feature can be added for free to those on the XL and XXL plans. Others will have to pay $15 a month. Keep in mind that if you are already a Verizon customer, you do not have to accept the higher prices and increased data allowance, at least for now.
You can check out Big Red's new rate plans for consumers and for businesses by clicking on the slideshow below.
source: Verizon