Figures from Verizon and AT&T show why the U.S. smartphone market is struggling
29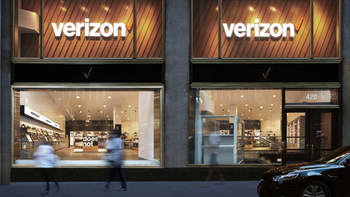 When Verizon and AT&T both reported their first-quarter earnings earlier this week, the data that came out confirmed something that has been apparent for some time; U.S. consumers are no longer upgrading their phones every two years. This is one of the reasons for sluggish smartphone sales in the country, along with higher prices and lack of innovation.

BTIG analyst Walter Piecyk disseminated a pair of tweets
(via
The Verge
) the other day pointing out that during the first quarter of 2019, AT&T's upgrade rate dropped to a record low 3.5%. That is down from the 4.3% rate it had during last year's first three months. Verizon's upgrade rate during the same quarter declined to a record low 4.4%, down from the previous year's 5.0%.
Speaking of Verizon,
Bloomberg's Shira Ovide
notes that the percentage of Big Red's contract customers purchasing a new handset during the January through March period over the last few years has been in a steady decline. That figure was 6.5% during the first quarter of 2014, holding steady during the first quarter of 2015 before declining every year to the current 4.4% rate.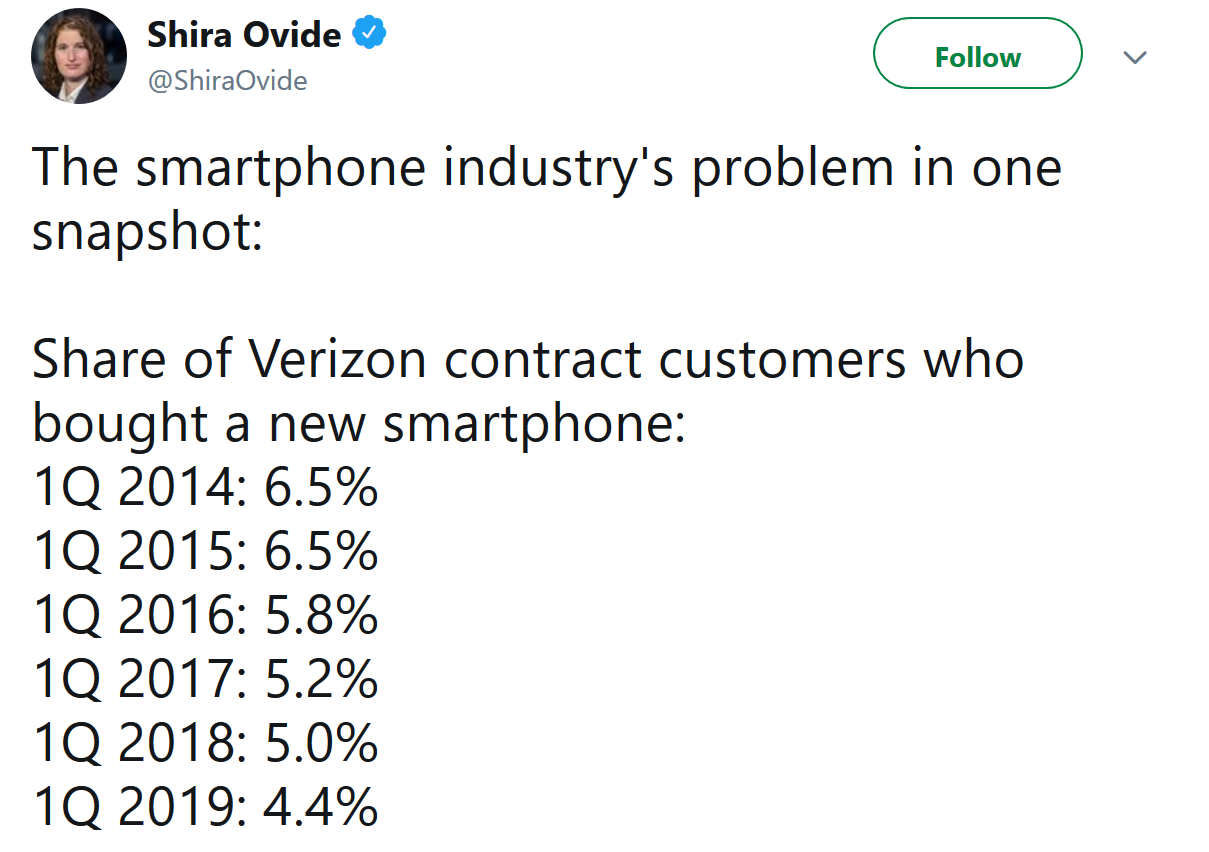 Fewer Verizon customers are upgrading to a new phone at the beginning of each year
Eventually, foldable phones could also provide a reason for U.S. smartphone users to upgrade. But as we see from the problems that Samsung is having with the
Galaxy Fold
, and the prices that these devices cost, it might take a number of years before this niche area of the smartphone market can give the industry a shot in the arm.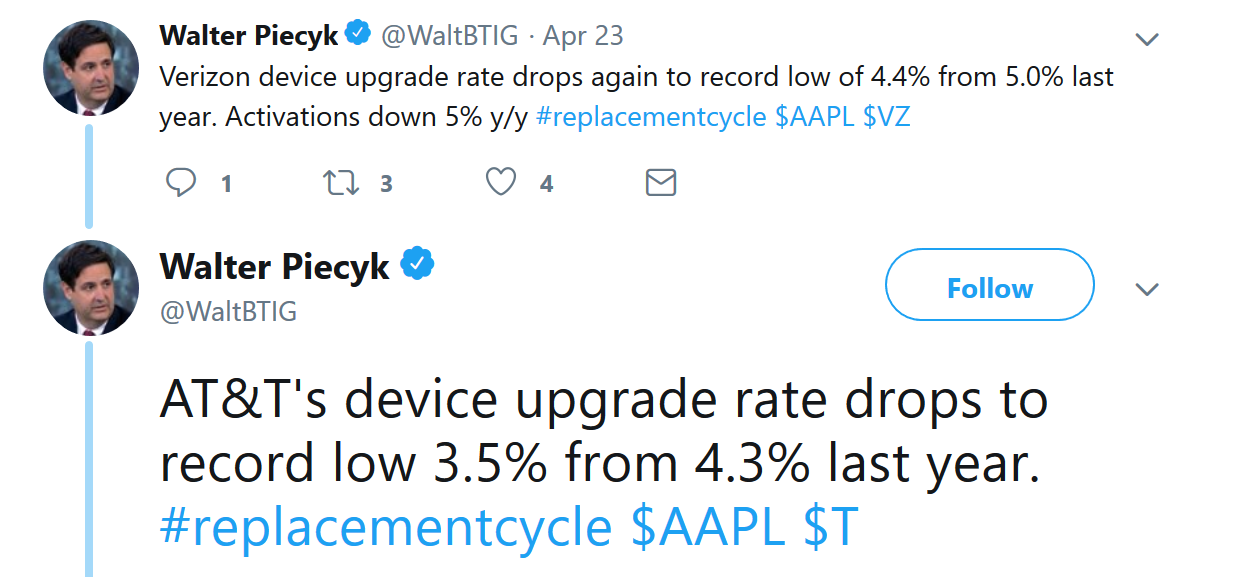 Verizon and AT&T had record low upgrade rates for the first quarter of 2019