AT&T brings its mobile 5G service to seven more markets; is your city one of them?
14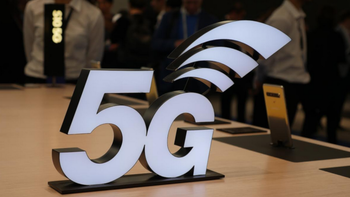 Back in December,
AT&T became the first U.S. carrier to offer mobile 5G service
. Available by invitation only, the service uses the Netgear Nighthawk mobile hot spot in order to connect to the carrier's next-generation network. The service was originally offered in a dozen markets including Atlanta, Charlotte, N.C., Dallas, Houston, Indianapolis, Jacksonville, Fla., Louisville, Ky., Oklahoma City, New Orleans, Raleigh, N.C., San Antonio and Waco, Texas.
Today,
AT&T announced
that it is expanding its 5G service to seven additional markets: Austin, Los Angeles, Nashville, Orlando, San Diego, San Francisco, and San Jose. 5G data speeds are up to 10 times faster than 4G LTE and will allow users to download a feature film in the blink of an eye. It also will open the way for the creation of new businesses and services. For example, when 4G LTE networks were launched, the faster data speeds allowed new industries like "ride sharing" to come into existence. Companies like Uber and Lyft might not be around today if not for 4G LTE connectivity. And last month, AT&T's 5G service hit a milestone
when it registered a peak download data speed of 1Gbps
. By early next year, AT&T says that its 5G service will benefit from the faster speeds available from its mmWave spectrum, and be available from coast to coast thanks to its Sub-6GHz spectrum.
"Last December we officially introduced the nation's first commercial mobile 5G service. We spent the early part of this year accelerating and advancing our 5G network with early adopters by our side. And now it's time to offer this experience to more businesses and consumers in another 7 cities."-Andre Fuetsch, president and chief technology officer, AT&T Labs
The carrier says that it will have the
Samsung Galaxy S10 5G
available to its customers this spring. Verizon is supposed to have an exclusive on the device for a limited time before the other three major U.S. carriers will have it on their shelves.
A second 5G enabled handset from Samsung
will be offered to AT&T customers later this year. The second unit will be compatible with both mmWave and sub-6GHz spectrum. The Galaxy S10 5G will work with AT&T's mmWave bands only.
Back in December, AT&T said that it will sell the Netgear Nighthawk mobile hot spot for $499, while 15GB of 5G data would be priced at $70 a month. Keep in mind that AT&T's 5G service has nothing to do with the carrier's 5G Evolution service, which is essentially an enhanced 4G LTE network.